OpenSim's ScienceSim grid is expanding its land grant program, with an offer of super-powered regions of up to a million primitive objects and 1,000 simultaneous avatars per region.
ScienSim and Intel have long been pushing the boundaries of what is possible with OpenSim, with experimental regions holding more than 200,000 primitives and more than 1,000 avatars, and servers holding more than 1,000 regions each. But now this technology is available to a wider group of users.
OpenSim, because of its modular and open architecture, is more capable of being adapted to these kinds of high-performance environments than some other virtual world worlds. For example, to achieve the 1,000-avatars on a region milestone, Intel created a new OpenSim layer that allows avatars to be present in an environment, but not to build in it or move objects. This layer can run concurrently with standard OpenSim browsers, allowing some avatars to log in with full editing privileges, and others to log in as simply spectators, allowing for large-scale conferences, concerts and other types of virtual events.
The expanded land grant project is backed by Intel and administered by the Fashion Research Institute, Inc., and includes eight regions, for a total land area of 128 acres.
Each region will be awarded for a six month period from January 1 to June 30, 2011. Educators, scientists and researchers are encouraged to apply, but commercial organizations are not eligible for the grant.
Existing OAR files — OpenSim region archive files — can be uploaded into the environment. In addition, participants will received a library of premium content with which to begin their projects, including starting avatars, clothing, and other useful items.
Participants and their users will also have access to a complete OpenSim orientation gateway, which has been successfully used with more than 65,000 new users. A scripting lab is provided for recipients to learn how to develop OpenSim scripts. In addition, there are meeting, classroom, and sandbox spaces provided throughout the common space of the grid in the physics and math plazas which land grant recipients may freely use, Winkler said.
However, land must be used quickly.
"Assigned land must be built on within three weeks of assignment," said Fashion Research Institute CEO Shenlei Winkler in a statement. "Land which is not improved within four weeks of assignment will be reclaimed, and any objects placed in the region will be returned to the land assignee."
To participate in this land grant program, please send e-mail to [email protected] with your name, your organization, and a short sentence description of the project you'd like to explore in this collaborative environment. "The program has rolling admissions and we will accept applications until we have assigned all regions," Winkler said.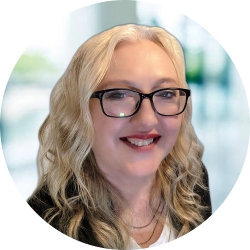 Latest posts by Maria Korolov
(see all)