Press Release: First of Its Kind Event Technology Solution Integrates Physical & Virtual Events
CHICAGO — Event organizers can now extend the reach of their physical event to reach online audiences and build online communities easily with an integrated virtual events platform. And event managers can now get a more complete view of audiences and results across their physical and virtual event properties.
This fully-integrated event experience brings together two industry-leading technology solutions, Active Network, a technology and media company with over 20 million registered users, and INXPO, the leading virtual platform that has delivered over 2 million virtual registered users. This powerful combination of physical and virtual event technology will be available in Active Network's Events product suite, combining a total data integration solution for more than 150,000 events around the globe with the INXPO virtual platform to provide a one-stop event portfolio solution for enterprise events and show management.
"This is another important industry first for both INXPO and Active Network and an innovative way for event marketers to reduce costs and better report on the results of their investments," states Chris Meyer, Executive Vice President, Sales & Marketing, at INXPO. Â This solution from Active Network integrates online registration, audience acquisition and event and attendee management into a total data integration solution for hundreds of organizations and more than 150,000 events around the globe. Active Network's Events product suite is the world's most comprehensive event technology solution, enabling communities, organizations and enterprises to get a more complete understanding of all its member and constituent data, event activities, attendee behavior and business results in a single view.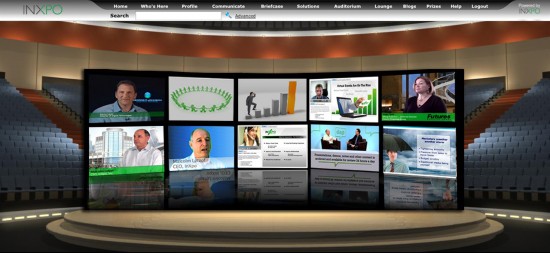 About INXPO
INXPO is transforming the Web from pages and files to events and destinations, where people go to meet, learn and do business. We are the leading technology platform for virtual events and virtual business environments that connect, engage and educate audiences. We have delivered more than 1,000 successful virtual events and experiences for global customers and publishers including AAA, Cisco, Forbes, HIMSS, PennWell, P&G, TechTarget, UBM and Ziff Davis Enterprises. We are headquartered in Chicago and on the web. Visit us at INXPO.com and on Twitter at @INXPO.
About The Active Network, Inc.
The Active Network, Inc. is a technology and media company that helps millions of people find and register for things to do and helps organizations increase participation in their activities and events. For more information about The Active Network, Inc., please visit www.ActiveNetwork.com.

Latest posts by Press Release
(see all)