Changchun is a city in northeast China known for its auto plants.
"We're the Detroit of China," said David Deeds, IT manager and teacher at the Changchun American International School. "Except that they're still making cars here."
The school, which was founded four years ago, is affiliated with an auto parts factory, and many of its students are sons of daughters of engineers.
But while the city is profiting from China's manufacturing economy, the school is looking to the future, using virtual immersive environments to teach programming, math, science, art and other subjects.
In fact, the school's affiliation with the factory means that it has state-of-the art facilities, and plenty of support with hardware and software, Deeds said.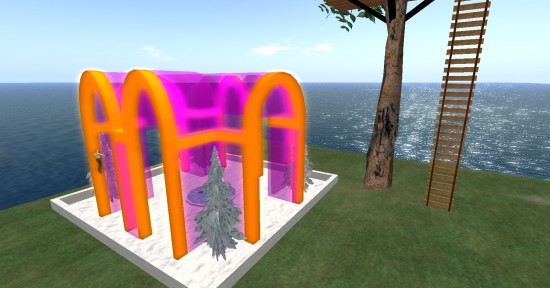 The school has about 130 students in grades pre-kindergarden through 12. About half are Chinese and the rest are from the US, Germany, Australia, Korea, Mexico, and other countries. There are 35 teachers and 15 other staff members.
All the classes are in English, but not all students are equally fluent.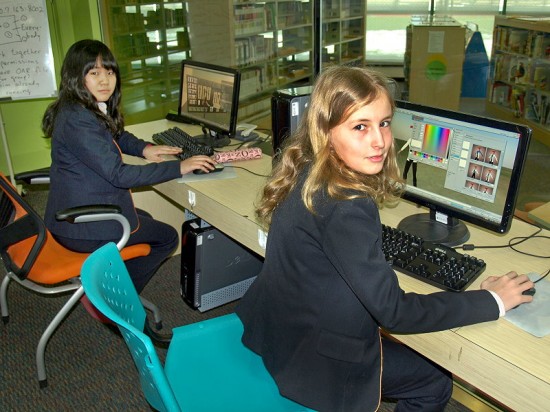 Deeds faced a similar situation before, when he was a computer science professor at a university in Korea.
"I simply could not find a computer science textbook that these kids could understand," he said. "What I had to do was to get the kids doing something, not just staring at PowerPoint slides or looking at this page of text that they couldn't understand."
So Deeds took his students to Second Life, where they were able to immediately see the results of their code.
"It allowed them to succeed despite the language barrier," he said. Students were familiar with the environment because they've played 3D games before, he added.
"They learn very sophisticated design, and they learn programming," he said. "Most important of all is learning how to do project management."
In the summer of 2009, Deeds moved to China and found a similar situation, except with younger students.
Since Second Life has age restrictions, classes for younger students are held on the OpenSim-based ReactionGrid, where the school rents four regions.
"OpenSim offers a completely safe environment for kids," Deeds said. "Whether you set it up on a server inside your school, or on a private grid with a vendor such as ReactionGrid, now you have the ability to tell parents: 'Listen, your kid is going to go into a virtual world and there's no way that anyone is going to come in or the kid is going to go out without the teacher's permission.' That's a big selling point for kids under 16."
But Second Life has some advantages as well, he added. Deeds' former university students ran their own businesses in Second Life, and carried on their own marketing campaign.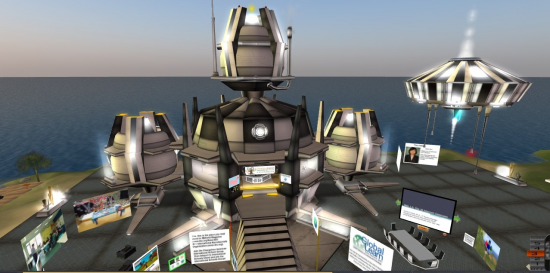 Today, the school has land inside Second Life, on the Teaching region, for the older students.
Economy-dependent projects such as running businesses and marketing campaigns may, eventually, be possible in OpenSim as well, as the hypergrid economy develops, Deeds added. "We'll catch up with that."
Cross-curricular
Programming is the primary focus of the school's virtual environment.
In OpenSim, and Second Life, students can write code and immediately see it come alive in front of them.
But the virtual environment lends itself to other subjects as well.
"We had students who were making paintings and drawings in art class and we put together an art show [inside Second Life]," said Deeds.
In another class, students were studying greenhouses and windmills for Earth Day in science class.
"In OpenSim they built the greenhouses and windmills," he said. The students even programmed steam by using particle emitters.
"Our next step is to try maths," he said. For example, classes can come into the virtual world to learn geometry.
So far, about 100 students have experienced the virtual environment. But more students will be experiencing the virtual world this year, including the kindergarden students and younger.
"We just opened out second computer lab," he said. "Just about every kid in the school will be exposed to OpenSim by the end of the year."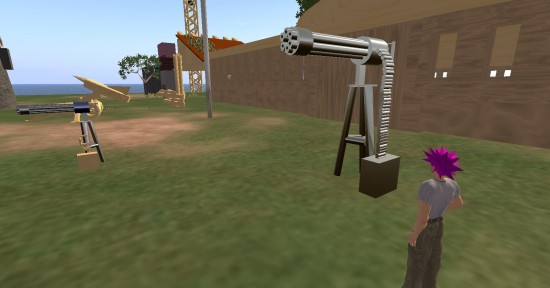 Connection trouble
There were no problems logging in to Second Life or ReactionGrid from China – except for the fact that school's lab wasn't initially set up with enough bandwidth to handle all the connections.
"I haven't had any problems in China logging in from home," he said. "It was a pleasant surprise."
But if someone at the school was downloading a video, it would clog up the available bandwidth. "It would nock out the entire computer lab," he said.
The problem was resolved two weeks ago, he added.
"Now we have a gateway in and our problems are over," he said. "We did tests to see whether we can have 20 kids connected at the same time – and we can. This is big. We were never able to do that before."
Until the connection problems were solved, however, the school ran its own OpenSim world behind the firewall, where students would access it over the local area network and bandwidth was not an issue.
OpenSim is a little challenging to set up, Deeds said, and colleagues at other schools have had trouble getting it to work.
Some have decided to use Open Wonderland instead, a competing platform originally developed by Sun and based on Java.
"My friends like it because they can import [mesh objects] from Google Sketchup," he said. "But you can't beat the building tools in OpenSim, and the combination with the Linden Scripting Language."
For example, students can use Scratch for Second Life to snap together code blocks, convert to the Linden Scripting Language, and then put it inside objects in Second Life.
"And when our students do that, they practically pee themselves," said Deeds.
"We literally have to drag kids away from their computers when the classes are over," he added.
Spreading the word
Later this month, Deeds will be speaking in front of a conference of educators from 45 diffferent schools in 14 countries.
"We've started to generate some interest," he said.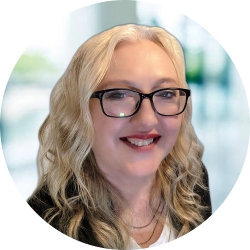 Latest posts by Maria Korolov
(see all)