Press Release: Virtual Library of Birmingham opens its doors for public exploration
Birmingham, U.K. — The Virtual Library of Birmingham, built by Daden Limited, has opened its doors to the public allowing access two years before the real life building is ready for occupancy. The Virtual Library of Birmingham allows visitors to explore and learn more about the public spaces within the new library as well as leave their comments.
Birmingham City Council contracted Daden to deliver an interactive virtual model of the new library in Second Life. The purpose of the REIP (Regional Efficiency and Improvement Partnerships) funded projects was to support community engagement, and to inform the internal fit-out.
Daden used the architect's images, plans and drawing to build the Virtual Library of Birmingham in situ on Centenary Square in Second Life. Working with the Library of Birmingham team, Daden also created a warehouse of furniture and objects. They trained the Library of Birmingham team in the skills necessary to make changes and to also furnish the Virtual Library, as and when more detail was known regarding the internal spaces.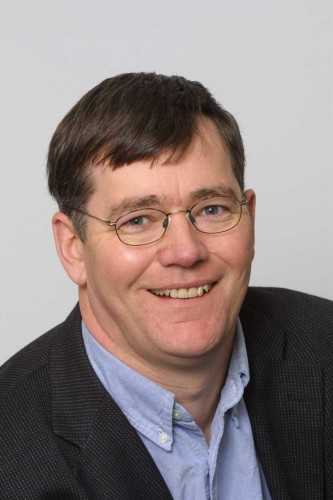 "We felt it was important to allow the team to own the building and to be able to make the changes to the floor space and experiment with the internal fit-out rather than be reliant on Daden – and it's worked well," said Daden's Managing Director David Burden. "Every time we visit the library we notice they have made changes or added more detail."
Daden have also provided the Library of Birmingham an array of tools to enable visitors to explore the library in different ways and to capture comments.
"You can choose to explore by yourself, take a flying book tour or let a virtual guide describe areas of the library," said Soulla Stylianou, Daden's Client Director.
To support consultation, the Library of Birmingham can position "preference podiums" anywhere within the library to capture people's preferences on any given topic and create spaces where different furniture configurations can be changed at a touch of a virtual button. Visitors can also use Daden's annotated spaces (3D post-it notes) to leave comments which subsequent visitors can like or dislike. Those comments are immediately logged back to a web-based database, and later visitors can like ordislike (as in Facebook) each comment, or add their own. As people like or dislike the notes change colour and you can end up with a very visual and colour coded commentary of someone's journey through the building.
"Virtual worlds are all about community, collaboration and the social aspects of an activity whereas the web which is typically about the informational and transactional aspects. With a virtual world model people can begin to understand what a building or space will be like and share their experiences with others – something quite different to watching a video fly through of a development," said Stylianou.
Daden have also built-in sensors providing useful data to the Library team as to the routes people take and where visitors decide to explore within the Virtual Library of Birmingham. By creating a virtual model and letting users explore it we can start to get answers to the very practical questions of how a building will be used, which appear to be missed by more current techniques.
"Thanks to the Regional Improvement and Efficiency Partnership, who have provided the funding, we have been able ot work with virtual world specialists Daden to develop a Virtual Library of Birmingham," said Brian Gambles, Project Director, Library of Birmingham. " This has already proved a powerful tool for the project team and staff as we develop the new library, enabling us to get a really good feel for how the spaces in the new building will work that would not otherwise be possible."
"We're now opening the doors of the Virtual Library for the public to come in, explore and share their comments and ideas, two years before the real building opens in 2013," he added. "The sessions in Central Library and Community Libraries over the summer are to introduce the public to the Virtual Library and encourage people to explore it for themselves."
"Virtual worlds can provide a richness of quantitative and qualitative data unrivalled by any other digital technology," said Burden. "By using a virtual model we hope both library staff and library users can help ensure that the physical library is a success from the first day it opens its doors for real."
Click here to visit the Virtual Library of Birmingham Briefing area in Second Life. Â New to Second Life? Register here.
About Daden
Daden specialise in built environment visualisations, immersive training and learning systems, visual analytics, creating interactive virtual personalities (chatbots) and web and real world integration. Working in OpenSim, Second Life and other virtual worlds Daden offer consulting advice, design and build services. Our virtual world and chatbot based solutions help organisations enhance and improve their business. Clients range from the private sector to central and local government, education, public safety, health and care within the UK and abroad. Daden is a member of the Serious Games Institute in Coventry and Intellect in London. Daden is a Linden Lab Gold Solution Provider for Second Life. For more information, visit www.daden.co.uk
About the Library of Birmingham
The Library of Birmingham will be a major new cultural destination, rewriting the book for 21st century public libraries. It opens in 2013. Designed by international architects Mecanoo, the Library of Birmingham will be located in the city's Centenary Square. The building will comprise a spacious entrance and foyer with mezzanine, lower ground level with indoor terraces, four further public levels and two outdoor garden terraces, a 'golden box' of secure archive storage occupying two levels, provision for staff offices and service plant on a further two levels and at the very top of the building a rotunda feature housing the Shakespeare Memorial Room. In all, the facilities are spread over 10 levels of varying size and usage.


Latest posts by Press Release
(see all)