JokaydiaGrid, the biggest education-focused OpenSim grid, has switched hosting providers, from ReactionGrid to SimHost.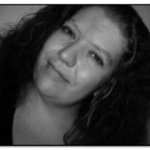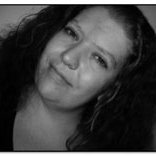 Residents will see higher prim limits, better stability, increased concurrency, and Vivox voice, grid owner Jo Kay told Hypergrid Business.
ReactionGrid was one of the first enterprise-focused OpenSim hosting providers, and the go-to destination for educators. But this summer, the company announced that it was backing away from OpenSim in order to focus on its proprietary, Unity-based, Jibe platform.
"We have great respect for [ReactionGrid CTO] Chris [Hart] and her ninja skills and have learned a lot from the ReactionGrid team," Kay said. "However, as theirs and my business changes, the fit isn't right anymore. We wish them well with their adventures in Jibe."
Over the summer, ReactionGrid pledged to continue hosting JokaydiaGrid, one of its customers, and recommended that users of its namesake OpenSim grid move to JokaydiaGrid.
Why make the switch?
For JokaydiaGrid, the problems started a while ago.
"ReactionGrid hasn't done anything in terms of developing OpenSim offerings or additional features for a very long time, and are clearly focused on Jibe," Kay said.
For example, most other grids and hosting providers began offering Vivox voice almost a year ago. Boston-based Vivox Inc. is currently the gold standard of in-world voice, used not only in Second Life, but also in EVE Online, EverQuest, Star Wars Galaxies, DC Universe Online and in many other massively multiplayer online games. The company currently reports 85 million global users. Vivox voice is free to small grids and non-profits, but some commercial grids, including InWorldz, Kitely, and Avination, have opted for their paid voice platform, which offers support, dedicated servers and service level agreements.
Instead of Vivox, ReactionGrid offered its customers inferior voice options, such as Freeswitch and Mumble. Freeswitch has significantly worse sound quality than Vivox, and Mumble isn't integrated with OpenSim viewers.
"We've been experimenting with voice for a while — Freeswitch, Mumble — and some residents have benefited from being part of those experiments," Kay said. "[But] the move [to SimHost] means we can finally roll voice tools out to all residents."
Another problem ReactionGrid customers had was slow upgrade cycles. For example, most other grids began moving to Hypergrid 1.5, a more secure protocol, in late 2010. Media-on-a-prim also first became available around that time, a feature useful to businesses and educators. ReactionGrid, however, only began offering the new version of OpenSim to customers at the end of 2011. Until then, users weren't able to teleport from the ReactionGrid or other ReactionGrid-hosted grids to other hypergrid-enabled OpenSim worlds.
The lack of upgrades was one of the main reasons for the move to SimHost, Kay said.
"We are happy to be working with a provider [SimHost] who will help us to keep up with the OpenSim development cycle," Kay said. "One of our other concerns is ensuring that we move to a provider who will assist us in continuing to develop the grid from a technical perspective — something that has been a frustration for us over the last 12 months or so and we think SimHost is a good fit there."
Data migration
In general, moving a grid from one hosting provider to another is as simple as moving a Website. The customer asks the old vendor to send the entire grid database to the new vendor, and changes the grid's domain name to point to the new servers.
This wasn't an option for JokaydiaGrid, however, since ReactionGrid uses a proprietary Microsoft database on Windows while most other OpenSim hosting providers use the open-source MySQL database.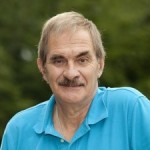 "It was never a good idea to use [Microsoft's] MSSQL," said  John Rogate, the director of the Master's in Managing Innovation & Information Technology program at Vermont's Champlain College.  "No good technical reason for it."
Migrating a relatively small grid like JokaydiaGrid from MSSQL to MySQL manually, region by region and user by user, is not too difficult, he added. Larger grids, however, would probably want to convert the grid database itself.
"It can be done," said Rogate, who is also the founder of the  OSGrid Academic Consortium. "I am working on a huge LMS [learning management system] project where the vendor, overnight, switched from MySQL to PostgreSQL. And if a connector can be made from OpenSim to MSSQL, then one can be done from MSSQL to MySQL."
According to Kay, JokaydiaGrid will export each region of its old grid as an OAR file, and upload the individual OAR files to the new grid. User inventories will be transferred as individual IAR files.
As a side benefit, moving individual regions and users will get rid of unused data.
"As an education grid, we have plenty of abandoned accounts from students who've completed their learning and moved on," Kay said. "So the entire process, although fiddly, allows for a spring clean — timely as it is in fact spring here in Australia. The avatar transfer requests are flooding in today, which is great to see."
JokaydiaGrid currently has 83 regions, more than 2,700 registered users, and 130 active monthly users.
"The move has been on the cards for a while, but we've taken time to work with our residents and plan it properly," she added.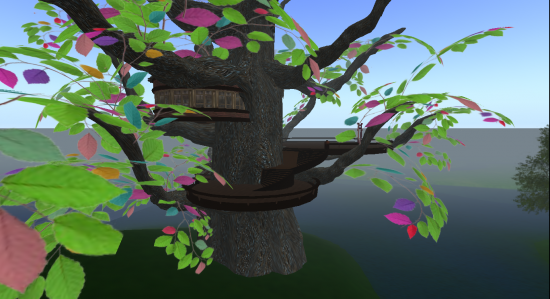 The SimHost alternative
SimHost is one of Hypergrid Business' recommended vendors, and one of the oldest OpenSim hosting companies. It was co-founded by OpenSim core developer Adam Frisby.
SimHost offers hosting for individual regions, mini-grids that run on a single server, and fully-featured commercial grids. Prices start at $150 a month for a simulator capable of holding up to 16 regions, with a $99 setup fee.
The company also offers Web interfaces for grid owners, consulting services, and custom development.
Since pricing is on a per-server basis, rather than per region, SimHost is typically a better fit for tech-savvy customers who need large number os high-quality regions.
SimHost also offers a reseller program with discounts of between 10 and 15 percent, which JokaydiaGrid will take advantage of, Kay said.
Other hosting companies popular with educators include Dreamland Metaverse, Kitely, FireSabre, Virtyou, and Curiosity Grid.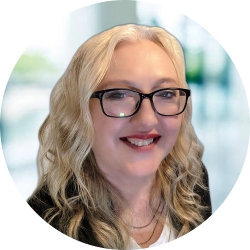 Latest posts by Maria Korolov
(see all)