Press release:Â Arch Virtual releases architectural visualization application built with Unity3D game engine, including Oculus Rift compatibility
This week, Arch Virtual released a new interactive, real-time architectural experience for the Panoptic Group, based out of Chicago, Illinois.
The application was developed using the Unity3D game development engine, and can be embedded in a website (accessed HERE), or downloaded as a stand-alone application.
A version that is compatible with the new Oculus Rift virtual reality display has also been made available for download.
The application enables potential buyers of a real estate development project to explore the building before construction starts.
"The virtual model helped us sell this property much faster than we could have otherwise. It was very cost effective, and has proven to be a helpful marketing tool for our business," said Roman Popovych, of Panoptic Group.
The application features a custom interface that enables visitors to view an animation, orbit a camera around the exterior, and jump to each of the floors.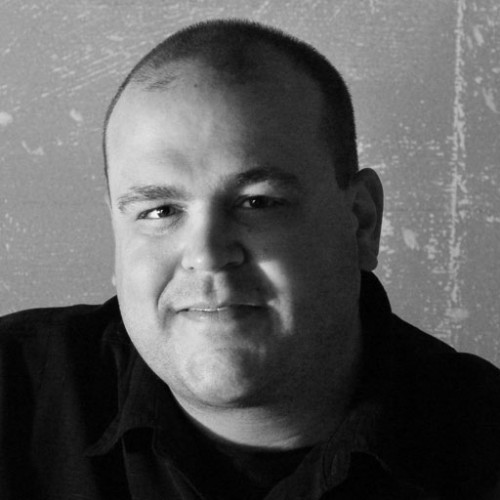 "We are also very excited to be releasing an Oculus Rift version of this build.  Experiencing architecture within the Rift is absolutely incredible, and has to be tried out firsthand to fully appreciate just how immersive the experience really is," said Jon Brouchoud, owner of Arch Virtual.
The Oculus Rift is a next-generation virtual reality headset designed for immersive gaming, but it clearly has applications in architecture and real estate development as well, he said.
"No other illustration technique quite captures the full experience of being inside of a building like the Oculus Rift.  The unique and immersive experience it conveys will, without a doubt, become a very powerful tool in our projects and throughout the real estate development industry in the near future," said Popovych.
The 3D model was built from architectural blueprints provided by the Panoptic Group.
While CAD drawings, Autodesk Revit and other 3D models can be brought into the application, it is often just as effective to build from simple set of PDF drawings.
"Since we're using Unity3D game engine technology that will be viewed in real-time, we have to be very mindful of performance," said Brouchoud.  "Highly complex models sometimes require a translation process to optimize the model in preparation for use in the game engine.  Similar to the way traditional architectural illustrations are created by building a 3D model of the design, the virtual application uses an almost identical development process, but with a careful eye toward highly optimized modeling."
The cost of developing a virtual application is comparable with traditional illustration, but offers a far more engaging and holistic way of experiencing a design.
"After experiencing a design this way, looking at a traditional architectural illustration seems inadequate," he said. "You want to be able to spend time exploring the design at your own pace, experiencing each and every room of the building and improving on the design before construction starts."
The Oculus Rift version of the application includes a prototype of Arch Virtual's new "Quick Link Dashboard," that enables visitors to seamlessly fade from scene to scene.
"One of the challenges of  getting people into a Rift experience who have never tried anything like it is that moving from space to space in a building of this size can be overwhelming," said Brouchoud. "We developed the Quick Link Dashboard to eliminate that challenge by giving you the option to enjoy the experience from a stationary standpoint, and select your destinations through the interface."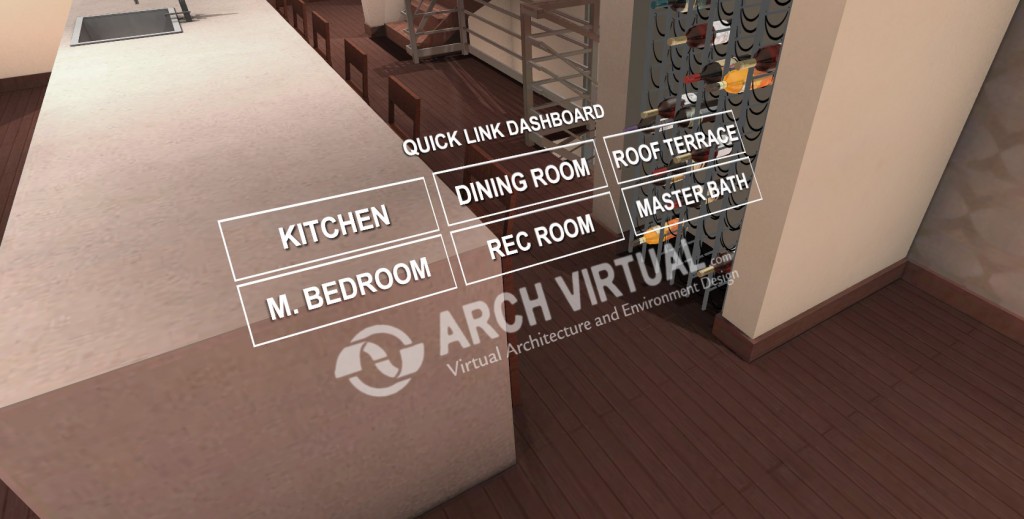 As real-time technologies becomes increasingly mainstream in real estate development, architectural visualization and construction industries, Arch Virtual plans to continue diversifying its products and services to serve this rapidly growing market.
About Arch Virtual
Arch Virtual is a team of developers led by industry veteran Jon Brouchoud, who create real-time, virtual experiences for use in architecture, real estate development, manufacturing, education, government, military and other serious game applications.  For more information about Arch Virtual's real-time application development service, send an inquiry to info@archvirtual.com.

Latest posts by Press Release
(see all)