While many companies still haven't even heard of virtual reality, real estate developer Panoptic Group has already been putting virtual reality to work, using it to help sell new properties.
The Chicago-based firm is known for its innovative projects and teamed up with Arch Virtual, a company that builds custom virtual reality simulations for real estate and other industries.
The most recent project Arch Virtual has successfully accomplished for Panoptic Group is a new Oculus Rift and 3D real-time application project for 707 Western, a nine-unit building.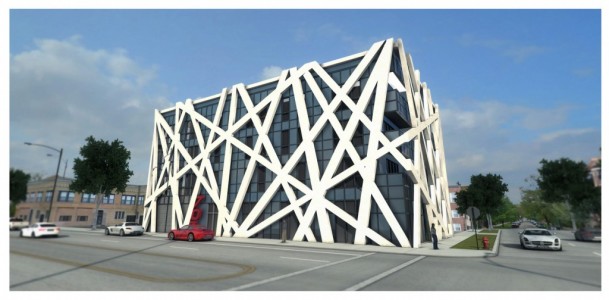 The virtual model is available for download on the Panoptic's NetZero Homes website.
Panoptic Group was already on the cutting edge of architecture with a focus on green approaches and unusual design, so virtual reality was a short leap. The result proved to be extremely effective, according to the company.

"Having somebody be able to walk though their space and see exactly what the area is going to look like before it is even constructed is a huge advantage for us," Anthony Katsivalis, Panoptic Group's vice president of marketing, told Hypergrid Business. "We are able to sell that property a lot earlier, than a traditional real estate company."
Virtual reality's clear benefits for the real estate industry could put it on the leading edge of early adopters of the technology.
"Virtual reality technology like the Rift is very new and emergent technology that most in this industry are unaware of," Jon Brouchoud, the founder of the Arch Virtual, told Hypergrid Business. "The clients we've worked with, who have used it, are reporting huge advantages, pre-sales of residential units, and quicker approvals from city officials. When a new technology repeatedly demonstrates that kind of return on investment, it doesn't take long to permeate the market."
If virtual reality is the future, head mounted display is an ignition key
The growth of virtual reality technology in the non-game sector is already quite palpable. Remember that cardboard virtual reality headset promoted at the Google I/O 2014 Keynote? This was a living proof of virtual reality coming into masses in a mobile implementation.
The brightest indication of where this world is moving, was first, Oculus Rift appearing on Kickstarter, and then Facebook acquiring the leading Head Mounted Display company for as much as $2 billion in the deal expected to close in the second quarter of 2014.
Then SamMobile reported in July Samsung's showcase of its virtual reality headset called "Gear VR" at the world's leading trade show for consumer electronics and home appliances – IFA 2014 Berlin — in September. It is being developed in collaboration with Oculus Rift on the software side.
Sony also got in the game with its cool Project Morpheus, powered by a game console. In addition, there are other startups, like Altergaze lining up to enter the emerging market with their virtual reality head mounted displays.
Though it's too early to tell what the big killer applications will be in virtual reality, real estate seems to be a strong candidate.

"For now, the bigger opportunity is architecture that doesn't yet exist," said Arch Virtual's Brouchoud. "Real estate developers, construction companies and architects are already using 3D technologies like Autodesk Revit BMI [building information modeling) software as a matter of daily practice. Pulling those models into virtual reality and polishing them up with realistic lighting and materials can definitely be done in a cost effective way."
The sales impact
It can be hard for real estate customers to imagine what a new properly will look like by simply looking at architectural drawings or cardboard models. Even virtual videos can only do so much to demonstrates the way a property will feel.
When customers can virtually walk through their future home or office, sit on the furniture, check through closets or look out the windows they experience the location in a completely different, and more engaging, way.
"It really amazes them, so far everybody has been really receptive," said Panoptic's Katsivalis. "We've already sold a few units just from walking people through the virtual space."
Together with an Oculus Rift and a virtual reality user interface navigation system that does not require the use of a keyboard or controller, the development package for 707 Western Panoptic Group project also included a traditional stand-alone application, and more than 20 high resolution images taken from the model, along with a promotional animation.
The latest version of the Oculus Rift, the Development Kit 2 which just start shipping in July, solves many of the graphics and motion-related problems that users reported with the first version of the headset.
"We noticed a drastic change," said Katsivalis. "It seems to be a lot smoother in the operation and the graphics are much better. We've seen a pretty big difference between our old renderings and our new ones with using the new version of the development kit."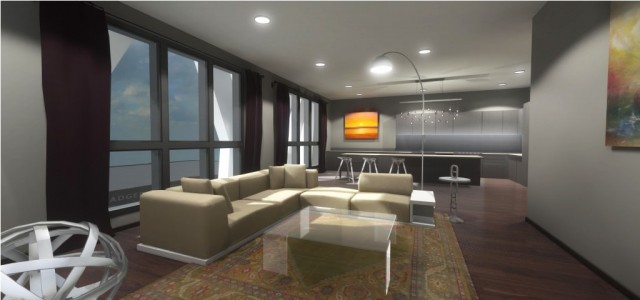 To briefly outline the technical improvements of the new version of Oculus Rift, it offers a much higher resolution screen and a new Infrared webcam for depth-tracking. You can lean forward to take a closer view, look left or right, stick your head through to peak into adjacent rooms and have a greater illusion of being inside.
"First we go through demonstration of the property without using the virtual reality," told Katsivalis. "Near the end we'll incorporate the Oculus Rift and have the customers walk through the space. Eventually we'd like to be able to bring our customers on location, maybe with a backpack system, to be able to have them walk on the physical space during the construction process."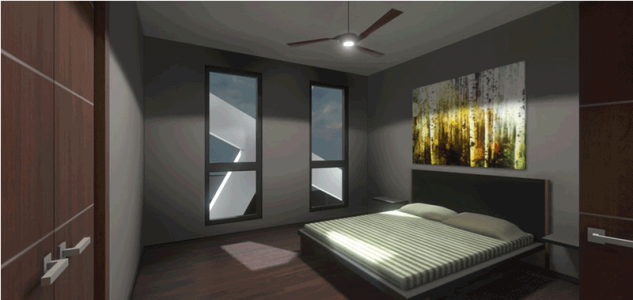 We will all get to play with the non-game virtual reality in the near future

"The real estate market a long time ago realized the importance of 3D, immersive and interactive environment," Nic Mitham, the CEO at KZero Worldswide, a UK-based virtual worlds consulting company, told Hypergrid Business. "They do not need to be convinced in the importance of the virtual reality, as they have already accepted 3D a long time ago. Real estate certainly adopts virtual reality extremely quickly. It is already happening."
This all can mean only a rapid growth in the virtual direction. However, virtual reality technology is still just at the start of its career. Not only does it need further improvements, but also we should stop thinking about virtual reality as a science fiction character and let it come down to Earth.
"The biggest challenge is to get people dreaming," said Arch Virtual's Brouchoud. "So many potential clients in the non-game space simply want to do what they're already doing, but in virtual reality. This is a logical first step for assimilating to a new medium, and still holds a lot of potential, but I think the bigger opportunities are beyond anything we've imagined so far. This is an entirely new medium to work with, and I think we've only scratched the surface of what is possible."
Speaking of the future for the Panoptic Group, it is aiming at larger scale developments in addition to condo units and single family homes and plans to continue using Oculus Rift for marketing their properties.
"We want to see where the technology evolves so that we could utilize it for business," said Panoptic's Katsivalis. "We've been very successful so far."
Latest posts by Kate Abrosimova
(see all)