Full immersion virtual reality might be here sooner than you think — for movies, at least.
Palo Alto-based Jaunt VR is developing a suite of hardware and software tools for creating 360-degree virtual reality videos.
The use of 16-camera contraptions and 3-D sound-field microphones, which capture the sounds coming from various directions, produce the effect of immersion in an absolutely different world.

"Using computational photography for true stereoscopic 3-D and ambisonics for audio, we deliver fully computed views for each eye and a sound field that reacts in real time to the direction of your gaze," Scott Broock, Jaunt's VP of content told Hypergrid Business.
Despite being founded just last year, Jaunt is already putting virtual reality technology in the hands of filmmakers.
"Without giving away any of the surprises, you can certainly count on seeing cinematic virtual reality trailers for the short films we recently shot with New Deal Studios," said Broock.
One of the most anticipated Jaunt's accomplishments is a World War II rescue story called The Mission, directed by Matthew Gratzner.
Other films Jaunt is engaged in producing include a giant monster vignette called "Kaiju Fury," that puts you at street level during an explosive attack, directed by Ian Hunter and the morbidly horrific thriller "Black Mass," directed by Gregory Plotkin, director of the latest Paranormal Activity film.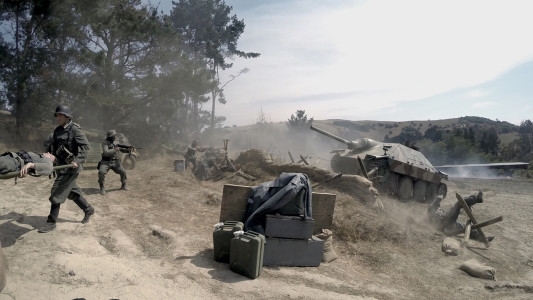 Filmmaking is not the only target Jaunt is aiming at. The startup is actively engaged in production on a wide range of deeply immersive experiences.
You can be put on stage at massive concerts or transported from a scenic overlook near the Golden Bridge to a bustling night time street in Shanghai, said Broock. Another application is sporting events that put you ringside, in the endzone or beneath the net. 360-degree videos literally place you in the middle of original narratives that unfold around you, he said.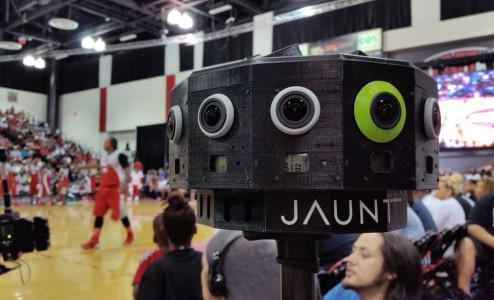 But the most exciting is that mobile virtual reality headsets can make such experiences accessible for everyone.
Mobile virtual reality for all
Jaunt is completely device agnostic whether you use an inexpensive head mounted display that are basically cases for mobile devices,  or a full-featured computer-based headset like the Oculus Rift.
"When we record an event or scene it can be experienced equally in a tethered device such as the Rift or an untethered mobile solution such as Gear VR or Cardboard," said Broock.
In addition to Samsung's Gear VR, Jaunt has a player for Oculus Rift as well as Google Cardboard. More than that, they will have an iOS player and intend to support Sony's Morpheus, he said.
Broock predicts cinematic virtual reality to be the killer application for mobile.
"No matter where you are, you will carry in your pocket an entire library of immersive content that takes you away and gives you a real sensation of being somewhere else," he said. "Your phone becomes the ultimate escape pod."
One new smartphone-based headset is the Homido headset, made by the French company of the same name, and designed specifically for 3D videos. Its virtual reality headset comes with a dedicated app Homido 360 VR player.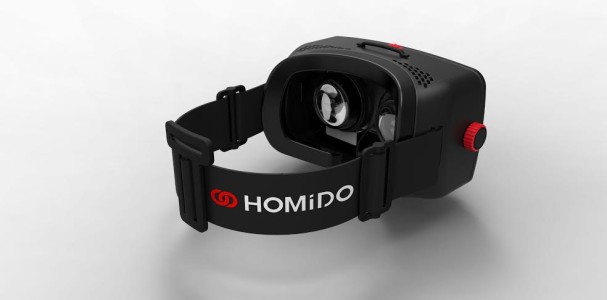 According to Raphael Seghier, the cofounder of Homido, this technology will find its use in education, tourism, real estate and other professional fields.
"We need a standard and performant user interface for those products," Seghier told Hypergrid Business. "The quality of the available apps needs to increase. But this industry is moving very fast, and everything will fall into place in the coming months."
Latest posts by Kate Abrosimova
(see all)