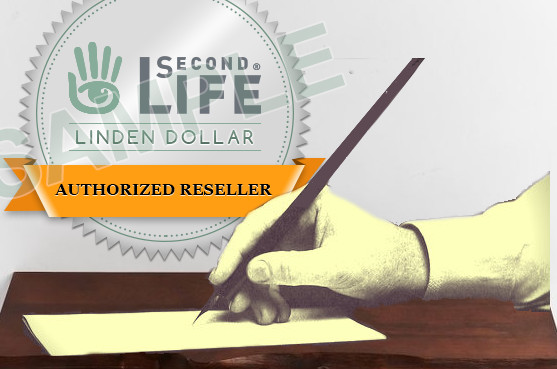 In mid-June, Linden Lab announced that third-party exchanges must stop selling Linden dollars, which will effectively put all or most of these exchanges out of business by August 1.
There is an English-language petition with around 300 signatures at SaveTheExchanges.com and a German-language petition at OpenPetition with more than 700 signatures.
There is a small chance that the petitions will have an effect. Back in 2013, when Linden Lab first said that it was shutting down all exchanges, the Lab reversed course after customer outcry.
Currently, these third-party currency exchanges are only allowed to resell Linden Dollars, not buy them back from users. As a result, they do not compete with the official Linden exchange, but instead serve as additional distribution channels for the Lindens, with no additional cost to Second Life.
The exchanges typically attract customers by offering local payment options to international customers, local language support, as well as tax and exchange rate benefits.
Here is a summary of the some the reasons why Second Life customers are upset about their decision.
Payment choices
"I have no other option than to buy Linden dollars on the Eldex and was shocked about what Linden Labs has done," wrote Pfister Hammer Matthias from Vilshofen. "My preferred payment option is the Paysave card."
"When Linden decided to cancel the Linden dollar reseller program the first time in 2013, I switched to another 3D world," wrote Michael Körschgen from Mosbach. "After Linden restarted the reseller program, I went back to Second Life. Now, if they cancel again, I want to really quit and move from Second Life to this world."
Some Second Life customers prefer to pay by direct bank transfer.
"I pay through my bank," wrote Günther Kaffrell from Fürth. "Not with plastic."
"Unfortunately, the majority of the world's Internet-enabled population still has neither PayPal nor credit cards nor MoneyBookers," wrote Beate König from Heiligenhaus. "This poses a huge hurdle for new and current Second Life users."
"When Virwox no longer works, I rent no more sims," wrote Ralf Attermeyet from Bielefeld.
Exchange rates
"Now I can't exchange Swiss francs without always having to pay exchange fees for US dollars," wrote an anonymous user from Freienbach. "Since everything is so expensive I can no longer hold my Sim and my business."
"I pay with Euros and do not want to have to pay extra money to switch into dollars," wrote Sabrina Kobert from Bremen.
Lack of trust in Linden Lab
"I don't want to put payment info on file, there are too many griefer tools in Second Life," wrote "Havoxx Resident" from Berlin. "If they stop the Reseller Program, I'll stop buying Lindens."
"I do not want to make available my account information to Linden Lab," wrote an anonymous user from Freienbach. "Every day, Linden Lab makes it easier for its customers to abandon Second Life, either because of technical problems, or, as in this case, as a result of arbitrary decisions which obviously lack foresight."
Better service from third-party exchanges
"I hope at heart that ELDEXchange does not have to close," wrote "MC Kreindl" from Vienna. "It was a fast and reliable partner and I have recommended it."
"I use ELDEX since my beginnings in 2008 in Second Life and have always been more than satisfied with the service," said Jacky Ramirez from Naila. "Everything goes  smoothly and precisely… We know that our money is in safe hands."
"This is faster for me and I don't need to own a credit card or send money to my PayPal account," wrote an anonymous user from Dillingen.
"I have always used Podex which has provided great service for years," wrote an anonymous user from Dillingen. "I want it to stay."
"It is easier and faster to buy L$ with VirWoX," wrote an anonymous user from Mülheim an der Ruhr. "An immediate transfer is possible."
"Using PayPal, it takes me two weeks to get money into Second Life," wrote Ralf Secker from Heilbronn.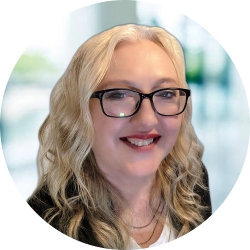 Latest posts by Maria Korolov
(see all)