The DigiWorldz grid has rolled out a new viewer for its residents, based on the Alchemy Viewer, and included Qarl's mesh deformer functionality.
The mesh deformer is a crowd-funded project that successfully raised more than $5,000 from users in Second Life and OpenSim on Indiegogo in 2011. In 2013, InWorldz hired former Second Life developer Karl Stiefvater — known as Qarl Fizz in-world —to bring the code to OpenSim, and included it as part of their viewer.

"Anyone who downloads and uses our new viewer can use the mesh deformer in any grid they like," DigiWorldz grid founder Terry Ford, also known as "Butch Arnold" in-world, told Hypergrid Business. "Just know that users of other viewers will not see the changes made by the mesh deformer."
The mesh deformer makes some clothing fit avatars better, but since it's completely in the viewer and not in the grid server software, it only shows for people running viewers that support the functionality.
"Now our users can choose whether to use fitted mesh, or the deformer mesh – we have both," said Ford.
Ford said that, as far as he is aware, only the DigiWorldz viewer and the InWorldz viewer have support for the mesh deformer.
He said that he hopes to see Firestorm and Singularity add the code as well.
The new DigiWorldz viewer is set up to automatically log in to the DigiWorldz grid, and there is no grid selector on the home page. But users can go into preferences and turn the grid manager back on, and then use it to log into other grids, Ford said.
In addition, DigiWorldz is on the hypergrid, so users who first log into the DigiWorldz grid can then teleport to any of a couple hundred other grids.
Why Alchemy?
The Alchemy Viewer added OpenSim support in August.
"We will support OpenSim as a first class platform on par with our Second Life support," said lead developer Cinder Roxley in an announcement. "Our goal is to be the forerunner for new features and protocol helping OpenSim go places it hasn't be able to go before having been burdened by rigid viewer design and bound to the Second Life protocol by the viewer. We are committed to breaking new ground with OpenSim."
"It is a fresh new viewer with lots of promise," said Ford.
Ford said that he chose Alchemy as the base for the official DigiWorldz viewer because he liked it's fresh, clean interface. The viewer also has code to help inventories load faster, he added.
"It seems to perform very well with our recent platform changes," he said.
The grid also has a relationship with lead Alchemy developer Cinder Roxley, he added.
"I feel confident she will help to implement what is needed to keep this brand new viewer performing well," he said.
Finally, he said that the grid has seen some problems with the way variable-sized regions work with Firestorm.
Grid-wide improvements
In addition to variable-sized regions, which the grid has had since it launched earlier this year, the grid recently made some other improvements to its technology platform.
"I'm sure you'll feel the difference right away as we've made some major changes to our hardware and our platform and we now have scripted vehicles able to cross region borders very smoothly," he said. "Region crossing delays are now very minimal when walking or flying and teleports are super fast."
To pay for the new improvements, as well as for better hardware, the grid is raising prices next month, he added.
The increase is warranted, he said, as a result of the better performance.
"Our performance is now very, very good, if not the best in all of OpenSim," he said. "I may be a bit biased, but I think DigiWorldz performs better than any other OpenSim grid at this time — I've checked many others myself to know what I had to compete with and I've put alot of effort into making DigiWorldz the best performing grid."
And more improvements are coming, he said. "We've got some new user tools coming soon which will only add to the value of the DigiWorldz services."
However, users who rent regions before the end of the month will have those prices grandfathered in.
DigiWorldz is currently one of the lowest-priced grids on the hypergrid. A 15,000-prim region starts at $16 a month and can be configured as a variable-sized region as big as 16 regular regions.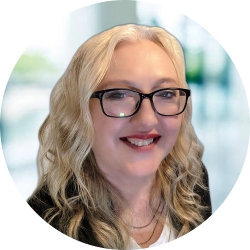 Latest posts by Maria Korolov
(see all)