More than a third of consumers say they would shop for more products online if they were able to try them virtually using headsets, and 63 percent say they expect virtual reality to impact their shopping experiences in the future, says the Reinventing Retail 2015 Report. Virtual reality or augmented reality market is set to grow further, with previous projection by Digi-Capital saying the market could reach only $150 billion by 2020.
Commerce itself has been moving along waves of technological revolution like Internet and mobile phones and thus it is likely that v-commerce will be the next wave of e-commerce, Sam Sisakhti founder and CEO of UsTrendy told Hypergrid Business.

"There is a strong possibility that v-commerce can be the next step in the evolutionary change of commerce," said Sisakhti. "In all likelihood I think that v-commerce will actually compliment e-commerce by providing an even better virtual shopping experience."
For instance, when buying a house, if you might normally visit 20 houses before making a decision, you might visit a few more houses in virtual reality, then visit just your top three in in the real world. Or when buying a car, you might take a few more on a virtual test drives then you would in real life before zeroing in on the one you want.
Most businesses are not yet ready to take advantage of the technology, according to Gartner analyst Brian Blau, speaking during the 2015 Gartner Symposium in Orlando, Florida. Blau said that virtual reality and augmented reality is not a thing that is to be ignored.
However, although virtual commerce is set to become very popular due to popularity of mobile commerce and virtual reality hardware becoming cheaper, it is not likely to completely replace e- commerce, but most of the aspects of e-commerce will succumb to virtual commerce according to Andrian Slobin, vice president and global innovation lead at SapientNitro, a Boston-based marketing agency.
"It is not going to eliminate mobile shopping. It is not going to eliminate the Web," Slobin told the Minneapolis StarTribune. "It's going to be one experience that retailers are going to have to stitch into a true omni channel offering for their consumers."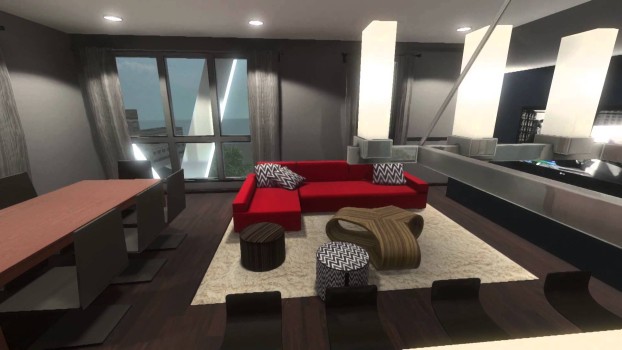 V-commerce lags behind virtual reality marketing
Amazon, a leading e-commerce giant, has filed many patents relating to transforming rooms to holo decks and tracking products in a room and using projectors.
A number of brands have developed or announced upcoming applications that allow users to have virtual shopping experiences including virtual immersive tours, virtual training, virtual store navigation, and virtual walkthoughs of real estate spaces, and virtual product testing experiences.
Other brands have created or announced upcoming platforms that allow users to customize and buy digital products from virtual stores, as well as customization, uploading and selling of third party virtual reality content.
Watch a video on Tesco's virtual store below.

But most of the currently available virtual reality branded content is virtual reality marketing and sales videos and applications, rather than fully-functional virtual stores.
In future, we could expect virtual reality merchandising tools that come with integrated analytics so that they can allow incorporation of customer intelligence in virtual reality shopping. More companies are likely to take advantage of virtual reality guided navigation, search options, easy and quick to use checkouts, which are set to yield real benefits in increasing e-commerce sales.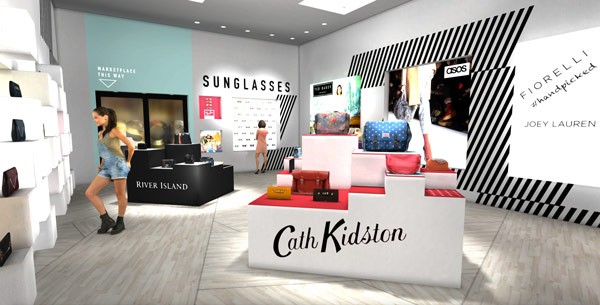 Personalized selling

Personalization is the act of bringing a product to the customer at the right time and when they need it, and mobile gadgets are very effective in achieving it. Already, we are seeing a lot of personalization and customization of advertising and marketing campaigns and that is expected to grow.
Mobile commerce is already a very integral part of e-commerce today, especially with the popularity of smartphones and now the coming portable virtual realty headsets.
"Where consumers are, brands are going to go, " said SapientNitro's Slobin. "I'd be shocked if within a year's time there isn't something a retailer or consumer packaged goods has done with virtual reality."
During the event, the company showcased an e-commerce virtual reality platform demo that allows people to move through a large Soho apartment, getting information on the furniture, houseware and apparel. Visitors can drop items into a shopping cart by tapping on the headset.
It's part of SapientNitro's vRetail platform, developed in partnership with Sixense, that allows shopping in virtual reality. Not only are you able to grab things and examine them in this virtual environment, you also check their description and other statistics, change color and add them to a cart. The application currently works with Samsung Gear VR.
"I don't even like shoes. But I couldn't help myself," Gizmodo reviewer Sean Hollister wrote earlier this year. "When you can reach out and touch something that isn't there, even try it on for size, I dare you to say no."
Watch the demo below.
Advertising and guided selling
The entry of influential brands such as Facebook and YouTube accelerate virtual reality technology adoption, content creation and content consumption.
After allowing uploading and streaming of 360 degree videos, Facebook last month introduced 360-degree ads, including video ads from AT&T, Nestlé and other brands. YouTube has also launched 360-degree virtual reality videos and a virtual movie theater for all YouTube videos, which supports Google Cardboard-compatible devices
"Immersive 3D content is the obvious next thing after video,"Facebook CEO Mark Zuckerberg told investors during the company's Q2 2015 earnings call on July.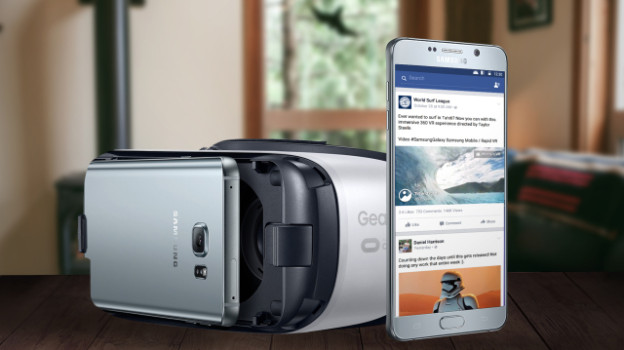 Pursuing the virtual commerce agenda
How can companies pursue their virtual commerce push? Slobin advises them to start seeing it as a long term investment and begin experimenting now, to focus on mobile enabled virtual reality especially now that smartphone have capability of handling virtual reality due to their screen resolution and processing power, and to integrate technology to create seamless experiences. He says there is no industry poised for bigger transformation by virtual reality than retail.
"In the world of v-commerce, the experience is fully customized to highlight the brand's assets and address the needs and preferences of the customer," Slobin said in a recent Advertising Age column. "What's more, it provides companies large and small with a way to strengthen relationship with existing customers and reach new ones anywhere in the world."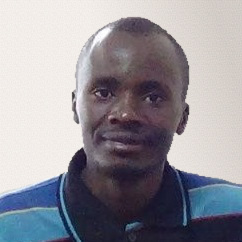 Latest posts by David Kariuki
(see all)