Developers love the Oculus, Vive, and PlayStation VR because they offer the most cutting edge technology and the highest degree of immersion.
But developers are ACTUALLY working on content for the Google Cardboard ecosystem. Don't confuse the platform for the little cardboard give-away sets, please! There are some VERY nice devices in this category — check out the latest headsets from BoboVR, Baofeng Mojing, the FiiT VR, and the Pico.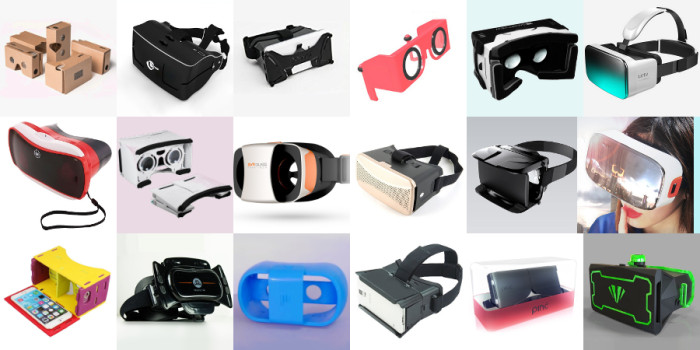 More apps
As of January, Google reported more than 1,000 Cardboard-compatible apps in the app stores.
Compare this to the dozens of apps available for the other platforms.
Yes, these are casual games. The VR equivalent of Angry Birds. But they are still a lot of fun, very playable, easy to pick up and put down. Check of Lamper and End Space VR, my two favorites.
More variety of apps
Since the mobile-based headsets are not tethered to a console, and don't require a large investment in terms of either development or user hardware, they're popping up everywhere. Real estate agents are using them for virtual tours, for example. Doctors are using them to get familiar with internal organs before operating. Hundreds of thousands of school kids are going on "Magic School Bus"-style virtual expeditions.
Users can watch videos on virtual private movie screens — or immersive videos that completely surround them. There's sports. There's adult content — PornHub just launched a free VR channel.
Easier upgrade
If you just spent $1,500 or more on a computer and headset, you're probably going to get as much use out of it as you can. If you just spent $15, you're a lot more likely to throw it out and pick up a newer one once it comes out.
People upgrade their PCs and consoles every five years or so. Folks upgrade their smartphones every one or two years. And while not everyone on the planet needs a high-end gaming PC or console, everyone has to have the latest smartphone. No matter how poor you are, or how far away in the hinterlands you live, your top goal is to buy the best smartphone you can possibly afford because it opens the doors to the entire world for you, more so than any other purchase you can make.
This means that the competition in the smartphone market is stiff, fast and furious.
And the competition in the mobile-based VR headset market is much, much greater than in the tethered headsets. There are more than 100 manufacturers in China making VR headsets. Baofeng Mojing, one of the leaders, just announced that they had sold more than one million headsets in the first three months of this year.
They're expecting to sell 10 million headsets this year, thanks in part to a bricks-and-mortar network of 20,000 retail stores where people get to try these headsets out.
And this is just one company. This is not a niche market, in any way shape or form. This is not a gag gift.
By comparison, Piper Jaffray estimates that throughout 2016, Samsung will sell 5 million Gear VRs — and Gear VR is also a mobile-based headset. On the tethered side, Facebook will sell 3.6 million Rifts, HTC will sell 2.1 million Vives, and Sony will sell 1.4 million PlayStation VRs.
Users want it
It's easy to understand why people in the emerging economies would want a mobile-based VR headset. It's affordable, and it lets them watch movies on a private screen, which is a killer feature for users who might not have the money, or the space, for an actual large-screen TV.
But in multiple US-based surveys, users here also want the kind of experiences that mobile VR is good for: videos, sports, virtual tours.
In one recent survey, slightly more respondents — 66 percent versus 60 percent — said they were interested in watching movies, videos or television in virtual reality than they were in gaming.
Early last fall, a similar survey was conducted by YouVisit.
A quarter of Americans said they were interested in using virtual reality to watch movies. Watching movies was the use case preferred by women, with 20 percent saying they would use VR for watching films.
One in five (19 percent) would use virtual reality to help pick a vacation destination and one in six (16 percent) would use it to view property.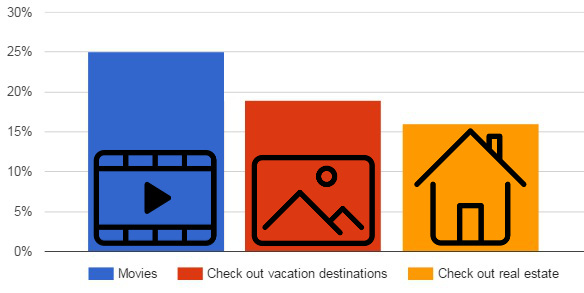 Companies want it
Last summer, I attended a virtual premiere of a new smartphone from a manufacturer I had never heard of before. A company executive met me in their main office, gave me a tour, introduced me to the other execs, and to some of the employees and customers. As a business and technology journalist, I see a lot of webinars — this was different. My mind stored away the memory not with the other online experiences or phone-based product announcements, but with real trips I've taken. I have a memory in which, I, physically, was in the company offices and execs made eye contact with me and told me things. I'm not a crazy person, so I know this didn't really happen — that it was fully virtual — but it was a powerful experience, anyway.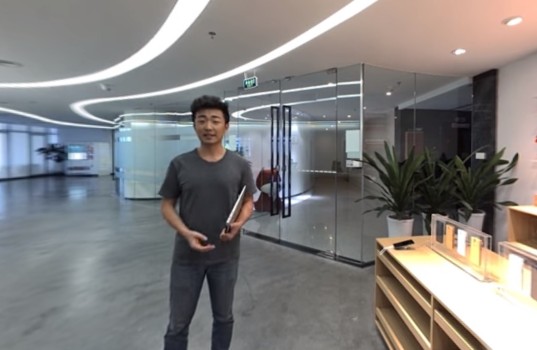 A couple of months later, I watched Drew Barrymore getting ready for a photo shoot and she, too, looked me in the eye and chatted about something. I forget what she said, but I remember her saying it to me, personally.
Both experiences were delivered in the form of Google Cardboard apps.
In fact, 75 percent of the Forbes World's Most Valuable Brands have created some form of virtual or augmented reality experience for customers or employees, or are themselves innovating and developing these technologies.
A virtual reality experience can help create a powerful, personal relationship. No wonder marketing firms are all over it.
Best fit for mobile VR
Smartphones don't have the processing power that desktops do and wireless connections are slower than cables.
As a result, complex, high-end, multi-user experiences are currently better experienced on the tethered headsets.
But that leaves plenty of applications that work very well on mobile-based headsets.
Movies and videos that can be downloaded ahead of time, or, at least, buffered, can work very well in virtual reality. This includes VR sports and documentaries, as well as traditional video content watched on giant personal screens.
Casual single-player games are also a good fit, or multi-player games that don't require heavy real-time content downloads.
Many Cardboard-compatible headsets have translucent, removable, or cut-away external covers, allowing the outward facing camera to be used for augmented reality, and there are interesting developments taking place in this area.
Movement is a problem. VR videos address it by keeping the camera still to reduce nausea. Virtual tours often use a point-and-teleport interface to avoid forcing the user to walk. Games use a cockpit or some other stable frame of reference to reduce motion sickness, and some developers are experimenting with completely new game dynamics.
Bottom line: Cardboard is no joke
With more headsets in use, more active users, more apps, more manufacturers, and lots of growth expectation, the Google Cardboard platform is not a joke. It's not a niche. It's not an April Fools gag or a distraction or a low-quality experience that will sour people on VR.
Google is continuing to invest in the platform, most recently with spacial audio and VR embeds, and promises of more to come.
Don't write it off.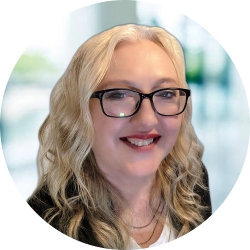 Latest posts by Maria Korolov
(see all)