According to Virtual Reality Brand Power Index released this morning by YouVisit, 75 percent of the Forbes World's Most Valuable Brands have created some form of virtual or augmented reality experience for customers or employees, or are themselves innovating and developing these technologies.
The tech sector is in the lead in adopting virtual reality technology, but automotive is also notable in being an early mover, Endri Tolka, COO and co-founder of YouVisit, told Hypergrid Business.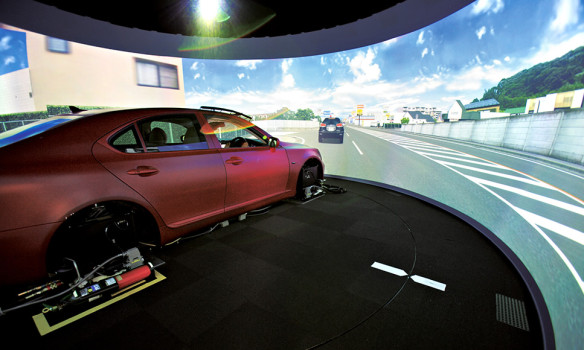 "Brands like BMW, Audi, Porsche, KIA, Volkswagen, Lexus, Chevrolet, and Honda have all incorporated virtual reality and augmented reality experiences into their marketing strategy," he said.
Examples include mobile applications where potential buyers can check out the latest model from Mercedes-Benz or test drive Audi's fastest car, he said.
"It's clear that the automotive industry is really starting to see the value in virtual reality," he added. "The technology is allowing automotive companies to better connect with their customers and allowing them to get in cars without actually making the purchase."
The financial sector, known for its conservative approach to new technology, lags the furthest behind in making use of virtual reality, he said. Though even here some brands are taking steps, including RBC, HSBC and Wells Fargo.
"It's only a matter of time until the others follow suit, whether on their own or in partnership with another brand," Tolka said. "For example, HSBC created a virtual reality experience allowing fans of the Australian National Rugby team to 'become a Wallaby.'"
What's more surprising, he added, is that the fashion industry is one of the slower adopters.
"You'd think that the fashion industry would be early adopters of this technology as both are completely focused on the visual," he said. "However, fashion is only just starting to get a taste of what virtual reality means for the industry. In our findings, the only major fashion brand to invest in the technology was Prada, which created a virtual reality experience for its Fashion Week show back in 2013."
Another recent use of virtual reality technology by a fashion brand was Tommy Hilfiger's virtual runway. However, Tommy Hilfiger is not included on the Forbes most valuable brands list.
"From our understanding of what the virtual reality industry has accomplished and the direction we see it going, retail and fashion seem to be the next frontier for this technology," said Tolka. "Especially as e-commerce becomes more complex, we see virtual reality becoming a tool for retail brands to showcase their products and allow customers to make purchases."
Why go virtual?
According to a separate recent study by YouVisit, 11 percent of the online adult population or about 23 million people, have already tried virtual reality, even before the major brands, like Oculus Rift, Playstation VR, and the HTC Vive have hit the consumer market.
A further 30 percent of online Americans aged 18 and up express a desire to try the technology, indicating a receptive market for the forthcoming wave of headset innovation and virtual reality content development.
Google recently announced that 15 million users have downloaded its Google Cardboard app, which is used to calibrate Cardboard-compatible virtual reality headsets.
"While we are excited for the upcoming launches of major headsets and think the true virtual reality experience rests in these state-of-the-art devices, we're firm believers that mobile-based headsets like Google Cardboard will be a huge driver in adoption of virtual reality across industries," said Tolka.
In fact, YouVisit itself has apps designed to run on mobile-based, Cardboard-compatible headsets. The company has about 250 Android apps available on Google Play, including many college campus tours, as well as its flagship YouVisit VR app, which features a variety of virtual tourism destinations. The company also has around 360 apps for iOS devices on the iTunes store, in addition to its flagship YouVisit VR app. The company also has apps for the Samsung Gear VR headset.
"Inexpensive headsets really lower the barriers consumers face to accessibility and adoption of virtual reality," said Tolka. "It's been said that Google Cardboard is the 'gateway drug' to virtual reality and we definitely align with this kind of thinking."
YouVisit's Virtual Reality Brand Power Index
| | | | |
| --- | --- | --- | --- |
| Brand | Forbes Rank | Interbrand Rank | VR/AR Sample Activity |
| Apple | 1 | 1 | Apple won a patent for a VR headset and has posted job listings for VR and AR software programmers |
| Microsoft | 2 | 5 | Microsoft has created HoloLens, an augmented reality headset. |
| Google | 3 | 2 | Google created Google Cardboard, an inexpensive viewer that turns a mobile phone into a VR experience. |
| Coca-Cola | 4 | 3 | Coca-Cola created a VR experience for the 2014 World Cup. |
| IBM | 5 | 4 | IBM has obtained patents on virtual universes and augmented realities, intended to make virtual interactions useful for businesses. |
| McDonald's | 6 | 9 | McDonald's sold French fry boxes that allowed customers to play an augmented reality app. |
| Samsung | 7 | 7 | Samsung created Samsung Gear VR headset. |
| Toyota | 8 | 8 | Toyota implemented distracted driver simulation in VR at the New York International Auto Show. |
| General Electric | 9 | 6 | GE shared VR videos on social media, giving a behind-the-scenes look at how its products are made. |
| Facebook | 10 | 29 | Facebook acquired Oculus in 2014. |
| Disney | 11 | 13 | Disney invested in Jaunt VR. |
| AT&T | 12 | N/A | AT&T created the "It Can Wait" campaign in VR to simulate the consequences of distracted driving. |
| Amazon.com | 13 | 15 | Amazon obtained patents for an AR headset. |
| Louis Vuitton | 14 | 19 | |
| Cisco | 15 | 14 | Cisco's StyleMe mirror allowed customers at John Lewis to virtually try on clothes. |
| BMW | 16 | 11 | BMW is working to develop VR goggles to help drivers park by helping them see through the car. |
| Oracle | 17 | 16 | |
| NIKE | 18 | 22 | Nike created a VR video of soccer player Neymar Jr scoring a goal. |
| Intel | 19 | 12 | Intel created a VR camera. |
| Wal-Mart | 20 | N/A | Wal-Mart obtained a patent for virtual reality shopping system |
| Verizon | 21 | N/A | Verizon created a NFL VR experience. |
| American Express | 22 | 23 | American Express created a VR experience in which you can play tennis against Maria Sharapova. |
| Honda | 23 | 20 | Honda created a "Dream Drive" VR simulation. |
| Mercedes-Benz | 24 | 10 | Mercedes-Benz created a VR app to be used with Google Cardboard, allowing users to view specific car models. |
| Budweiser | 25 | 34 | Budweiser created a VR experience for the 2014 World Cup, allowing users to score goals on the field. |
| Gillette | 26 | 18 | |
| Marlboro | 27 | N/A | |
| SAP | 28 | 25 | SAP created a VR conferencing event. |
| Pepsi | 29 | 24 | Pepsi implemented a VR ad campaign at bus stops in London. |
| Visa | 30 | 69 | Visa created a VR retail experience at the Toronto International Film Festival. |
| Nescafe | 31 | 38 | Nescafe created a VR experience with Google showing users where their coffee comes from. |
| ESPN | 32 | N/A | ESPN is looking to hire a gaming editor, as well as an engineer specializing in VR and AR. |
| H&M | 33 | 21 | H&M had a VR tent at Coachella allowing users to take 360-degree selfies and try out Oculus Rift. |
| L'Oreal | 34 | 43 | L'Oreal created a VR makeup mirror app. |
| Hewlett-Packard | 35 | 17 | Hewlett-Packard developed computer monitors with VR display. |
| HSBC | 36 | 33 | HSBC created a VR experience allowing fans of the Australian National Rugby team to "become a Wallaby." |
| Home Depot | 37 | N/A | Home Depot's Technology Center at Georgia Tech focuses on innovations like VR, 3D printing and 3D scanning. |
| Frito-Lay | 38 | N/A | Frito-Lay gave away Google Cardboard headsets. |
| Audi | 39 | 45 | Audi created a VR test drive. |
| UPS | 40 | 27 | UPS implemented VR experiences into training. |
| Ford | 41 | 39 | Ford used Autodesk software for VR simulation to test products. |
| Gucci | 42 | 41 | |
| Nestle | 43 | 54 | Nestle created virtual shopping centers. |
| Accenture | 44 | 44 | Accenture created WeShopAR app. |
| IKEA | 45 | 26 | IKEA's AR catalog shows what furniture will look like in a room. |
| Siemens | 46 | 49 | Siemens is working to develop virtual systems. |
| Wells Fargo | 47 | N/A | Wells Fargo created a virtual maze game using oculus technology. |
| Fox | 48 | N/A | Fox is teaming up with Oculus to create VR movies. |
| Pampers | 49 | 30 | |
| Ebay | 50 | 28 | Ebay's pop up innovation lab and ebay fashion app both incorporate VR. |
| Hermes | 51 | 46 | |
| Starbucks | 52 | 76 | Starbucks created an augmented reality app for holiday cups. |
| MasterCard | 53 | 88 | |
| Danone | 54 | 51 | Danone created an augmented reality game. |
| Cartier | 55 | 58 | |
| J.P. Morgan | 56 | 35 | |
| Caterpillar | 57 | 61 | Caterpillar uses VR to train staff. |
| Zara | 58 | 36 | |
| Kellogg's | 59 | 32 | Select boxes of Kellogg's New Zealand Nutri-Grain cereal contained VR goggles. |
| Kraft | 60 | N/A | |
| Colgate | 61 | 50 | |
| Chevrolet | 62 | 82 | Chevrolet created an off-road VR experience "CoDriver" for its Chevy Colorado truck. |
| Coach | 63 | N/A | |
| Hyundai | 64 | 40 | Hyundai displayed Avatar Drive at its IDEA Festival. |
| Rolex | 65 | N/A | |
| Lexus | 66 | N/A | Lexus is using VR technology for virtual test drives. |
| Volkswagen | 67 | 31 | Volkswagen created the GTI Roadster downloadable in Gran Turismo. |
| Thomson Reuters | 68 | 57 | |
| Santander | 69 | 75 | |
| John Deere | 70 | 79 | John Deere created a VR intro to its new tractor. |
| Chase | 71 | N/A | |
| Bank of America | 72 | N/A | |
| Canon | 73 | 37 | Canon created its own VR headset. |
| Prada | 74 | 70 | Prada used VR at its Fashion Week show. |
| Nissan | 75 | 56 | Samsung created a "Gear Indie Channel" including an experience in a Nissan GT-R. |
| Red Bull | 76 | N/A | Red Bull created a 350-degree VR experience of the Red Bull Air Race. |
| Philips | 77 | 42 | Philips launched an AR app allowing customers to see how a new TV would look in a specific room in their house. |
| Porsche | 78 | 60 | Porsche worked with Odyssey installation to create an immersive brand environment. |
| Sony | 79 | 52 | Sony created the PlayStation's Project Morpheus. |
| FedEx | 80 | 92 | FedEx created a state-of-the-art virtual reality flight simulator for training. |
| Citi | 81 | 48 | |
| Boeing | 82 | N/A | Boeing used VR as a marketing tool at the Paris Air Show, handing out Google Cardboard. |
| Adidas | 83 | 59 | Adidas implemented NEO concept stores in Europe allowing customers to virtually try on clothes. |
| Subway | 84 | N/A | Subway created a store simulation game competition. |
| Chanel | 85 | N/A | Chanel's Virtual Book is a catalogue in VR. |
| RBC | 86 | N/A | RBC created an AR app to locate nearby ATMs |
| Allianz | 87 | 55 | |
| Goldman Sachs | 88 | 47 | |
| Ralph Lauren | 89 | 83 | |
| Heineken | 90 | 95 | Heineken had a virtual wall at the Ultra Music Festival. |
| Exxon Mobil | 91 | N/A | Exxon Mobile created a VR experience to be used with Google Cardboard. |
| Target | 92 | N/A | Target created uStyler room makeover tool to create a virtual room. |
| Panasonic | 93 | 64 | Panasonic demonstrated its virtual reality "Future Mirror." |
| Hershey | 94 | N/A | |
| LEGO | 95 | N/A | LEGO has created games with VR content. |
| Lancome | 96 | N/A | Lancome is featured in FaceCake Marketing Technologies' augmented reality mobile app. |
| KIA Motors | 97 | 74 | KIA created K900 virtual experience. |
| Sprite | 98 | 72 | Sprite's Slam Dunk contest was recorded in VR. |
| MTV | 99 | 80 | MTV livestreamed the red carpet of its "Video Music Awards." |
| Estee Lauder | 100 | N/A | |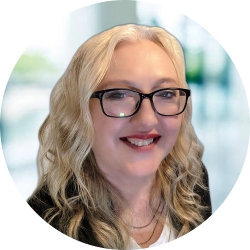 Latest posts by Maria Korolov
(see all)