Intel has announced a new all-in-one virtual reality headset, Project Alloy, Â at the Intel Developer Forum 2016Â earlier this month. The headset has its own brain, so not does not need to be connected to a computer or smartphone in order to work.
There is no word yet on when the headset will come out or its likely pricing.
The headset includes an augmented reality-friendly camera and room-scale motion tracking.
Project Alloy leverages Intel's RealSense technology that allows users to see their actual physical environments through the headset and to use their hands for interaction, with full depth perception and ability to track all five fingers. .
In the demo below, a user wearing a virtual reality headset was able to hold a real dollar bill in his hand and use it to shave down a virtual block of gold in a virtual reality environment.
See demo video below:
Project Alloy will be available next year as an open source project so manufacturers can develop their own branded products using the platform. Intel is also working with Microsoft to optimize Windows-based content and experiences on Intel virtual reality devices.
Read the full announcement at the Intel website.
Intel's Project Alloy differs from another open source virtual reality project,  OSVR, in that OSVR requires a connection to a computer to power it.
There are also other all-in-one headsets on the market, such as the VR Sky headset Hypergrid Business reviewed earlier this month. The VR Sky is already on the market, and available for between $110 and $180 and runs on a variant of the Android operating system. Intel Alloy runs on Microsoft's Windows 10 Holographic operating system. The VR Sky also has no camera or support for gesture controls, as it typical of most such all-in-one headsets currently available.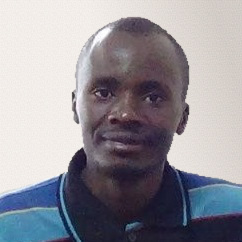 Latest posts by David Kariuki
(see all)