CoSpaces, a platform that allows users to create, explore and share virtual reality spaces, is now being used by educators, teachers and students to create virtual learning environments and enhance learning.
The platform now includes a creation tool that can be used by teachers to customize learning environments, allows teachers to design lessons for all subject areas. They use it to build immersive infographics, 3D models of objects, virtual exhibitions and presentations for the class.
"I've chosen to use CoSpaces because it offers so many different possibilities in developing virtual reality scenes for students," Trixi DeRosa Davis, a Spanish instructor at the South Carolina Virtual School Program, told Hypergrid Business. "As an educator of future teachers, I am able to help them design lessons for all content areas and grade levels in CoSpaces. Its versatility is amazing."
The platform supports image and sound uploads and offers a choice of backgrounds. It can be used on iOS and Android devices.
"Most virtual reality platforms just give you the content to look at," Man Choi, an elementary teacher who also runs the Computing At School Gwangju Hub, told Hypergrid Business. "I think making something yourself as in the whole maker movement is very valuable especially for computer education, which is getting more and more important."
Users can also share created virtual reality scenes with others to view the environments on Google Cardboard.
"[You can] easily share the link with others where they can view your scene in Google Cardboard," Jaime Donally, instructional technology coordinator at the Independent School District in Gladewater,  told Hypergrid Business.
Recently, the company further tested the use of the platform in education by a storytelling workshop conducted by Singapore virtual reality production company iMmersively. Pupils designed virtual world around short descriptive stories, voice-recorded the story and uploaded into their virtual reality worlds.
"We invited children for a two hour workshop and we had their parents come along so they could help them," iMmersively project lead Alison Foo told CoSpaces. "Since our participants were between six and ten, they couldn't do everything on their own. As a first step, we gave everyone an introduction to virtual reality, explained the basics and showed them some 360-degree videos to get into it."
CoSpaces is planning to add coded animated and interactive experiences, allowing students and teachers to create virtual reality games from scratch.
CoSpaces is similar to other platforms where educators can create virtual reality educational content and explore already made content including allowing students to go for virtual tours. They include Lifeliqe, which has partnered with HTC Vive to offer educational content and is set to launch a pilot program, Fieldscapes, Nearpod, which is already offering site licenses for schools and districts, Edorble, which is accessible via a standalone viewer, and Google's Expeditions VR, a pilot program that recently opened to general public.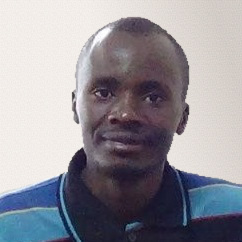 Latest posts by David Kariuki
(see all)