The US virtual reality market revenues will reach $38 billion in annual revenues by 2026, after an "inflection zone" over the next five years, according to Greenlight Insights, Inc.
Of that, 62 percent, will be hardware revenues, and a third of total industry reviews will be in the enterprise marketing. On the content side, enterprise revenues will actually surpass consumer spending by 2020.
The next two years, however, will only see modest growth in the virtual reality industry, the San Francisco-based virtual reality research and market intelligence firm predicted in Virtual Reality Industry Report: Fall 2016, which was also sponsored by Road to VR.
"The Playstation VR launch and Microsoft's entry are important events, but we have identified a number of pivotal changes that we expect will alter the trajectory of the entire VR industry," Clifton Dawson, CEO of Greenlight Insights, told Hypergrid Business.
That includes a clear shift from tethered to standalone head mounted displays, a timeline for 5G across several global markets, and the viability of VR for non-entertainment, he said.
Enterprise VR revenues will also increase from around 5 percent of the market to 59 percent over the next ten years.
Greenlight forecasts VR hardware including head-mounted displays and VR cameras will  account for approximately 61 percent of total VR industry revenues in 2026.
Revenues for the 360-degree spherical cameras and VR cameras will grow to nearly $4.6 billion by 2026, according to Greenlight's estimates.
These are conservative projections, said Stephen Marshall, senior vice president, Greenlight Insights.
"Many observers have made predictions about the VR industry that are highly optimistic," he told Hypergrid Business.
"In this rapidly developing industry, the most useful forecast is one that reflects the different VR, AR, and MR modalities, as well as distinctive use cases and market drivers," he said. "This is the approach Greenlight has taken with this new forecast."
In particular, there are signs that market players are starting to get more realistic about their expectations.
In this survey, 45.2 percent of respondents said that their virtual reality efforts would be profitable within 12 months, but in the February edition of the same survey, three-quarters of respondents expected profitability.
The study foresees several developments with HMDs over the next ten years that will influence the market profoundly.
Along with the shift to standalone headsets, which don't require a connection to a computer or gaming console, there will also be a move toward blending augmented reality, mixed reality, and virtual reality into a single multi-purpose headset.
But pure versions of VR and AR headsets will continue to command significant market share.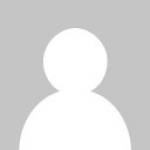 Latest posts by Jojo Puthuparampil
(see all)