Amsterdam-based paint company AkzoNobel has opened a virtual reality customer center in Slough, U.K., where retailers can experiment with different store layouts.
"The center will enable us to help customers visualize and experiment with new design options," said Matt Pullen, managing director of AkzoNobel UK and Ireland, in a statement.
The company makes the Dulux brand of paint, and the new facility is located next door to the recently-launched Dulux Academy, which offers advanced training in product knowledge, application techniques and the essential principles of color, design and sustainability.
What makes this unusual is that virtual reality marketing is typically aimed at consumers, said Steve Marshall, senior vice president at Greenlight VR, which provides market intelligence for the virtual reality economy.
"A key aspect of virtual reality  is that it can create an in-store experience anywhere," he told Hypergrid Business. "What is interesting about AkzoNobel's announcement is that it's not directly focused on consumers. Instead, it's focused on store planners and managers to help them better plan their stores for maximum consumer utility and satisfaction. So, this is actually a B2B offering, wherein lies much of its significance."
Other ways that virtual reality technology can be used by retail companies is to enhance both online and in-store shopping. E-commerce, for example, can be upgraded from the current Web-based catalogs to create virtual store-like experiences. And bricks-and-mortars retailers can use virtual reality to show a wider variety of products and features — such as auto dealers offering virtual previews of different car options.
"VR technology has an enormous potential to change the way products are designed, distributed and purchased by consumers," he said. "Virtual reality will impact every aspect of the consumption chain. However, we think the impact will vary hugely by product and service category, with certain categories adopting VR more quickly than others."
For example, Greenlight VR research shows that consumers are particularly interested in travel and tourism, he said.
"We think it will be important for each product category to do its own use case assessment, to determine the optimal way to leverage VR technology," he added.
Previously, AkzoNobel has experimented with augmented reality. Its Dulux Visualizer app for iOS and Android allows customers to point their smartphones or tablets at the walls in their house and see how they would look when painted in different colors.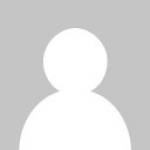 Latest posts by Jojo Puthuparampil
(see all)