Updated: January 19, 2018
Virtual reality is still in its very very very early stages. The headsets are bulky or uncomfortable, the interfaces aren't really there yet, there isn't that much content, and the experiences can sometimes give you motion sickness.
But you need to try it anyway, and have you friends try it, and have your kids try it because it's a completely different thing from anything we've had before. It isn't a gimmick. It really is transformative, and it will eventually change how we socialize, how we learn, how we play, and how we work. Trying it out for yourself will give you an idea of what the potential is, and hey, it might inspire you or your kid to create the next billion-dollar startup.
The technology is changing so quickly, though, that anything you buy today will be obsolete tomorrow. So no point in spending too much money, right?
Here are ten super cheap virtual reality headsets that are still pretty good. I've tried them and liked them because they're easy to use, light-weight, and convenient. Some are better than other headsets advertised for $100 or more.
Use them for casual games, watching videos on a private virtual movie screen, and, ahem, for adult content. They work with any late-model smartphone, both Android and iPhones.
FiiT VR
This was my favorite of all the Cardboard-compatible headsets last year because it's light, easy to use, but big enough to have an excellent 102-degree field of view with my Samsung Galaxy S6 and Pixel XL smartphones. It weighs 9 ounces, has adjustable lenses, and I found it to be really comfortable to wear. There are several versions of this out on the various shopping sites, including one for $13 on AliExpress. And there's one for just $8 on TVC Mall (okay, with $7 for shipping, that comes out to about $15, but still a good deal.) Read my review here.
Leji VR Mini
This was another headset that I loved last year. The field of view, at 96 degrees, is a bit smaller than the FiiT VR 2S, but the Leji is also more compact, lighter, colorful and is just as easy to use. The picture here doesn't show it, but it does come with a headstrap similar to that of the FiiT VR 2S. The Leji holds smartphones with screens of 4.7 to 6 inches and weighs just 7 ounces. It normally sells for around $20, and you can get it on Amazon for $9 in yellow — and with a free remote. You can also get it in white, pink, and yellow on GearBest for $9.92. Read my review here.
Mini VR 3D Glasses
$4 on GearBest, available for 3.5 to 5.5 inch iPhones and Android phones. Yes, these are super cheap, even cheaper than sets made out of cardboard — but they still work! In fact, I love them, and carry similar sets around with me everywhere. The field of view ranges from 90 to 110 degrees, depending on screen size. Weighs less than 2.5 ounces. These kinds of open-sided headsets are great for quick games and videos, and for showing off virtual reality to friends because you can see what they're looking at. It also makes switching apps and videos easy because you can just tap the screen without having to take the phone out of the headset. And they fold up, so you can stick them in a pocket or purse. Finally, you don't need a button or a controller, since you can just tap the screen instead, so they're perfect for iPhones. Yeah, iPhones don't work with external controllers.
VR Start Pro 8
These are for 3.5 to 6 inch iPhones and Android phones and come in lots of different colors on many different sites. The field of view is 80 degrees. Doubles as a phone stand. Get it for $4 from GearBest in white, blue and black.
Foldable VR 3D Glasses
$5 on GearBest, fits any phone from 3.5Â to 6 inch screen size, available in black, folds in half. The field of view is 80 degrees, and the weight is less than 1.5 ounces. Sturdy, minimalist and particularly good for watching videos on a virtual movie screen when you have a phone with a low-resolution display. A larger field of view is more immersive, but also makes every pixel on a screen really visible, so a lower field of view is sometimes better for older phones.
VR Fold
$9 on Amazon. 95 degree field of view, adjustable lenses, fits any phone from 4 to 6 inch screen size, available in black, purple and red, folds in half. I've got these, and I love the adjustments on the lenses. The one downside for me with these compared to the other folding glasses is that they clip in from the top of the phone with just a single arm, so you have to be careful to hold phone so that it doesn't shift around. You can also get them for $4 on AliExpress. Review here.
VR Case
$6 on GearBest, available for the 4.7-inch iPhone 6 and 6S, in rose gold and black. Folds flat, doubles as phone case and phone stand.
Noton
$5 on GearBest, works with any phone with a screen size between 4.7 and 6 inches, and weighs 6 ounces. The lenses aren't adjustable and there's no button or padding. However, there's a plus side to the lack of padding — you can easily wipe the headset clean with an alcohol wipe, so it's pretty hygienic to use with a lot of other people. Read my review here.
AntVR
Fits any phone from 4.5 to 6 inch screen size. This headset folds flat and is pretty sturdy. It's also one of the few folding headsets that comes with a head strap. A very similar design is available in three different colors for $14 from AliExpress or from GearBest for $5. Read my review here.
VR Shinecon G05A
$6Â on GearBest, fits any phone from 4.7 to 5.5Â inch screen size. The field of view is listed at 80 degrees, which is on the low side, but okay for watching videos. On the plus side, there are straps and adjustable lenses, and it weighs only 5.5 ounces. Shinecon is a pretty well-known brand, and I get a lot of emails from readers about them, but I haven't liked any of their other headsets so far. This one seems to address many of the problems I've had, with an easy-to-use, drop-in design for holding the phone, and an outside cover that doesn't obscure the phone's camera so that you can use it for augmented reality applications. I just bought one, and will write a review once it arrives.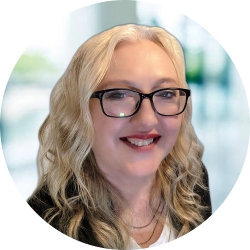 Latest posts by Maria Korolov
(see all)