OpenSim lost land area and active users this month — on paper, at least — as one large commercial grid did not report its stats this month, and another grid suffered an outage.
The total OpenSim land area fell by 442 regions this month, to reach 72,978 standard region equivalents. This is the third month in a row that that saw drops in both the total reported OpenSim land area and total active users.
This month's losses were due to an outage on Virtual ABDL Grid and to the Great Canadian Grid not publishing its stats this month.
Last month, Great Canadian Grid had 748 regions, 5,450 registered users, and 1,162 active users, so it more than covered the loss in area, and was responsible for a good chunk of the loss in active users. If those stats had been available, the public OpenSim grids would have gained land area this month.
The grid deliberately decided not to publish its numbers.
"You know where my feelings are when it comes to stats and competition," grid founder Roddie Macchi told Hypergrid Business.
Last month, InWorldz also announced that it would no longer be publishing statistics, so as to avoid being unfairly compared to other grids.
InWorldz had been seeing steady declines in all its number for the past year.
The Great Canadian Grid showed increases last month — but it hasn't fared as well for the year as a whole. At this time last year, the grid had 1,162 regions, and 1,626 active users, for a net drop of 414 regions, or more than a third of its land area. Its active users fell by 464 over the past year.
Meanwhile, in land gains, newly-launched Furry World added a total of 1,049 standard region equivalents to our stats this month. Kitely grew by the equivalent of 318 regions, and OpenSim Life by 92 regions.
OSgrid continues to be the grid with largest land area at 22,594 regions, followed by Kitely with 15,534 regions and Metropolis with 6,042 regions.
OpenSim is a free, open source virtual world platform that's compatible with the Oculus Rift. It allows people with no technical skills to quickly and cheaply create virtual worlds, and then teleport to other virtual worlds. Those with technical skills can run OpenSim worlds on their own servers for free, while commercial hosting starts at less than $5 a region — compared to $300 a region for the same land in Second Life.
A list of hosting providers is here. Download the recommended Firestorm viewer here. And find out where to get content for your OpenSim world or region here.
Popularity
When it comes to general-purpose social grids, especially closed grids, the rule of thumb is: the busier, the better. People looking to make new friends look for grids that already have the most users. Merchants looking to sell content will go to the grids with the most potential customers. Event organizers looking for the biggest audience… you get the idea.
Top 25 most popular grids this month:
Virtual ABDL Grid was not on the list this month due to an outage. Last month, it had 415 OpenSim active users. InWorldz and the Great Canadian Grid would likely both have been on this list if they had published their numbers.
Eureka World, an education-focused grid, was also down 245 active users compared to last month, OSgrid was down by 134 users, Island Oasis was down by 125, and Kitely was down by 122.
The biggest gainers this month were OpenSim Life, which nearly doubled its active users to 429, AllCity, which gained 182, and Neverworld, which opened a fashion district and gained 138 active users. Other gainers included Logicamp, with 132 more actives, and Genesis Metaverse, with 106 new active users.
Kitely Market lists over 9,000 products
There are currently 9,400 product listings at the Kitely Market, which contain 18,026 product variations, 13,346 of which are sold with the export permission.
Kitely has delivered to a total of 191 OpenSim grids to date.
Ever since Kitely turned on the hypergrid export functionality, exportable content has been growing at a much faster rate than non-exportables, as merchants increasingly become comfortable to selling to the hypergrid.
However, non-hypergrid grids can also accept Kitely Market deliveries.
Gloebit
Gloebits crossed the 200,000 Gloebits transaction volume mark this past month, to reach a new all-time high of 425,540 Gloebits in transactions, which is the equivalent of US $1,702.
Gloebits also added 124 user accounts in April.
3rd Life to host car race this weekend
3rd Life grid will host a Car Race starting at 12:00 p.m. Pacific time on Saturday, May 20 at the Raceway Region. The race is open to local and hypergrid residents, and because it will coincide with the Armed Forces Day race, there will be different tanks and a hum V that can be used for racing, 3rd Life grid owner Tommy Seetan told Hypergrid Business.
"We have four races that day where the winner of the first three races will race in the forth race to see who is first, second and third place winners and they will get a trophy and there name up on the winners boards," he said.
Each trophy will be a standard cup trophy with the winner's name, date of race and place they come from. All the race vehicles will have a similar script to keep the race fair.
The hypergrid address is 3rdlifegrid.com:8002:Raceway.
Logicamp opts for Podex currency
Logicamp has decided to go with Podex to provide its in-world currency, grid owner Didier Preudhomme told Hypergrid Business.
The grid suffered a catastrophic ransomware attack last fall, and is in the process of rebuilding and restoring its brand.
"You can go to the sandbox to create new objects and then rent a plot in a frequented place to put them on sale," Preudhomme said. "You can export them, print them in 3D or put them on sale in Second Life or the Kitely Market or export your objects on another grid."
The hypergrid address for the Sandbox is logicamp.org:8002:sandbox.
The grid has also repaired the password recovery feature but is advising members to create a new avatar.
Podex, Gloebits, and self-operated currencies are currently the three main options for commercial grids looking to create an in-world economy. Podex provides the infrastructure that allows each grid to have its own currency symbol, and then allows users to trade currency between different grids. However, Podex currencies are not hypergrid-enabled, and cannot be used for shopping on foreign grids like Gloebits can.
OutWorldz now tracking grids
OutWorldz owner Fred Beckhusen is now tracking up time for OpenSim grids and the list is available from the Known Grid Space database. It currently lists 278 grids of which 37 are hypergrid-enabled mini-grids created using the easy-to-use DreamWorld OpenSim installer. (Read our review here.)
Online grids are checked every hour while offline grids are checked once every four hours.
The data is gathered using the Hyperica grid crawler and the Dreamworld version of Opensim's Dynamic DNS and diagnostics system.
You can also add your grid to the list here by submitting the loginURI and a short description.
Transitions
Eight new grids were added to our database this month, including Chimerus, Umina, BDSM Community, DreamWorld Kids, Outworldz Pirateland HG, DreamWorld Ayla Vu, WestWorld Outworldz, and Vconsult.
The following 16 grids were suspended this month: 5DGrid Quest, Ancient Rome, AU Metaverse, AviWorlds, EMS GRID, Greater Ireland Grid, METU OGEB, Moonlight Grid, Open Island, OpenSim Pride 2017, Phaandoria Grid, Rock Grid, Sector 17, Tertiary Grid, vmetu, WedjLok
Grids that have been suspended for more than two months will be marked as closed. If your grid isn't on the active grids list, and not on the suspended list, it may have been marked closed when it shouldn't be. Please let us know.
And if there's a public grid we're not tracking, please email us at [email protected]. There's no centralized way to find OpenSim grids, so if you don't tell us about it, and Google doesn't alert us, we won't know about it.
By "public," we mean grids that allow hypergrid visitors, or have a website where people can register for or request accounts.
In addition, if a grid wants to be included in the monthly stats report and the most active and largest grid lists, it needs to have a stats page that shows the number of unique 30-day logins, and the total number of regions on the grid. In order for the grid not to be under-counted, 30-day active users stat should include hypergrid visitors, and the land area should be in the form of standard region equivalents, square meters, or square kilometers.
May Region Counts on the Top 40 Grids
The list below is a small subset of existing OpenSim grids. We are now tracking a total of 1,238 different publicly-accessible grids, 280 of which were active this month, and 207 of which published their statistics.
All region counts on this list are, whenever available, in terms of standard region equivalents. Active user counts include hypergrid visitors whenever possible.
Many school, company or personal grids do not publish their numbers.
The raw data for this month's report is here. A list of all active grids is here. And here is a list of all the hypergrid-enabled grids and their hypergrid addresses, sorted by popularity. This is very useful if you are creating a hyperport.
You can see all the historical OpenSim statistics here, including polls and surveys, dating all the way back to 2009.
Below are the 40 largest grids by total land area, in terms of standard region equivalents.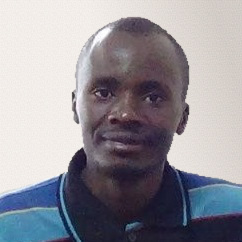 Latest posts by David Kariuki
(see all)