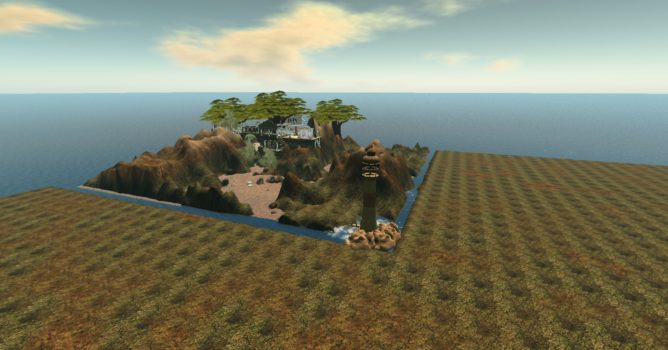 If you, like me, are looking to launch a little OpenSim grid of your own — or even a big commercial grid — but you don't want to mess with all the details of setting up and configuring servers, installing and patching the software, managing the network connections and load balancing, doing the backups and the end user tech support and all the other technical tasks that go into running a grid, then using an OpenSim hosting service is for you.
What an OpenSim hosting service can offer:
Set up and manage the grid's hardware, software, and network connections
Set up Vivox voice, Gloebit or other payments, Kitely Market delivery, and hypergrid connectivity
Upload your starting OAR region files and IAR inventory files
Take care of regular backups
Handle tech support requests for you and for your residents
Create a page that allows user registrations and shows grid stats
Some providers will also:
Set up a full website front end for your grid
Set up filtered exports, so that some content stays on the grid, and other content is allowed to leave via either hypergrid teleports or OAR or IAR exports
Create classes of users, so that, say, teachers are allowed to hypergrid teleport in and out and upload content, but students are not
Offer an OAR or IAR upload and download service for your residents
Move, rename, and restart regions
Create an online region rental system so that you can rent land to your residents
You will need to decide whether you need a fully-functional grid website, whether you want hypergrid connectivity, and whether you want a mini-grid — a "standalone" that fits on a single server — or a full grid — also known as a "Robust" grid that includes a separate server for central grid services and can grow as big as you want. Read more about how to choose your OpenSim grid type here.
We have several OpenSim hosting providers listed on our independent hosting page. There is also one, Kitely, that isn't on the list, but their virtual private grid offer can be a good alternative for a traditional private grid for many organizations.
Here's an overview of the options:
Dreamland Metaverse is one of the oldest and most-respected hosting providers on our list. Their prices start at $45 a month for the central grid service, plus $30 each per region. There's no setup fee, and they'll have your grid up and running in three days. Their web management panel is excellent, allowing you to add, rename, or move regions, as well as to download OAR region backup files. Owner Dierk Brunner, known as Snoopy Pfeffer in-world, is patient, can easily explain things in plain English to non-technical people, and is extremely responsive when anything happens. Dreamland Metaverse is based in Europe, and in addition to English, Brunner can also help customers who speak German. Dreamland Metaverse is the first choice for customers who want to set up high-performance grids for schools, non-profits, and private companies. Of particular interest to educational clients, Dreamland Metaverse can also create a lot of users all at once, so, for example, you can send them a list of all your students at the start of the school year, and they'll set up new avatar accounts for all of them all at once. They also have nice school-friendly default avatars and can set up users with different privileges so that, say, students can't hypergrid out or upload new content, but teachers can.
I've hosted a small grid with Dreamland Metaverse before and can vouch for their excellent support and stability, and for the ease of use of their online management panel.
Dreamland Metaverse has also ranked very high in all our reader surveys.
"We are hosted by Dreamland Metaverse since 2011," CreaNovale Grid owner Nicole Charest told Hypergrid Business. "First, a region hooked to OSgrid and then, since fall 2014, as our own small private grid. We like them very much. Very reliable, responsive and helpful."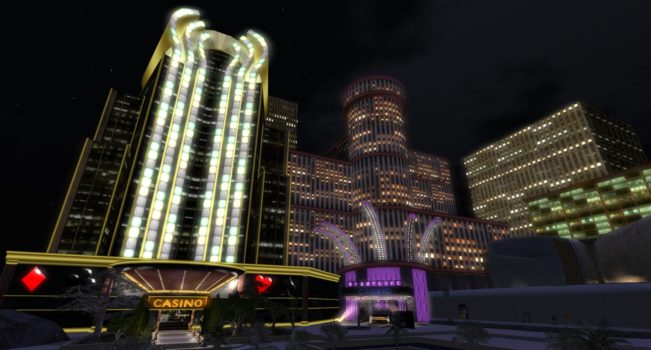 Golden Palace Gaming has also been with Dreamland Metaverse, grid administrator Bugsy Melody told Hypergrid Business., and they are satisfied with the service and the performance.
"We would also recommend Snoopy Pfeffer's service to everyone," said Melody. "We were treated very friendly each time and they also always reacted very fast to our inquiries."
The Metaverse Concept grid has been with Dreamland Metaverse for the past seven years.
"Their services are not only just simply excellent but also second to none," grid manager Loïc de Montaignac told Hypergrid Business. "The speed of the regions are up to scratch, pricing is very generous and support is very responsive but also very efficient. Snoopy, the owner, is also a very helpful and knowledgeable professional, always quickly available to offer solutions to problems, be they tech or admin related, with very precise and detailed advice. On the whole, yes, I would give Dreamland a huge thumbs up and would definitely recommend their hosting services anytime."
Exo-Life has been hosted with Dreamland Metaverse for close to five years, and now has 18 regions on four simulators.
"Working with Dreamland could not be easier," grid owner Bryan French told Hypergrid Business. "Dreamland does cost more than other hosting providers, however you receive a higher quality of service with dedicated non-shared simulators, 100 percent uptime, easy to use interface, and our grid users always comment on our speed of rezzing, zero lag, near seamless region crossings, and very fast teleporting. Imagine a world where you can have nearly 40 people on a region during a major event and no one feels any negative effect, that is Dreamland Metaverse."
Zetamex Network had a change of ownership a couple of years ago, and was not accepting new customers for a while. Today, it offers both mini-grids and full grids, with all standard features. A basic starter package for a full grid starts at US $198 (175 Euros) a month for central grid services and a dedicated region server. See the pricing page for more details.
Owner Vincent Sylvester recommends that would-be grid owners contact him directly for a custom quote, since every grid's requirements are different.
"Putting a catch-all price on that does not serve the customer," he told Hypergrid Business.
One of those customers is 3rd Life Grid.
"I would have no problem recommending them to any size grid," grid owner Gary Justus told Hypergrid Business. "As far as performance, we have not had any problems and we have some really large regions that are script heavy like our Airport and Marina and Raceway regions."
Zetamex has been around since 2012, when it was known as SoftPaw and offered region hosting on OSgrid. It rebranded as Zetamex in early 2013 and was ranked as one of the top three OpenSim hosting providers in 2014, 2015 and 2016.
DigiWorldz is best known for the successful commercial grid of the same name, but the company also provides high-end hosting for other commercial grids. Customers include some large commercial grids, and they have an excellent reputation for service.
Prices start at $200 for the first server, and $150 for the second, and includes a control panel and second-level tech support. This is enough to handle 30 fully-loaded regions, and up to 60 simultaneous visitors.
"Typically we suggest grid owners have a minimum of two servers to allow us to create a slave database instance on the second server to mirror their core database server," DigiWorldz owner Terry Ford told Hypergrid Business. The servers are dedicated, not cloud-based, with a dedicated Internet connection and 12 cores each. "We don't intend to be the least expensive, or the largest hosting provider, but we do strive hard to be the best option."
DigiWorldz currently hosts its own grid and eight other grids, Ford said. "And we do contract work as needed for several other grids. We don't typically advertise our grid hosting and most of our hosting business comes via word of mouth referrals."
One of the hosted grids is Baller Nation, which was one of the first major OpenSim grids to switch to DigiWorlz after previously being hosted with a couple of other hosting providers.
"I am still with DigiWorldz — we will be going into our three years with them soon," Baller Nation grid owner Monique Bartley, who is also known as Malani Baller in-world, told Hypergrid Business. "I like the service. He fixes any issues we have, which is basically none. He is the best host thus far."
GreekLife launched their own grid hosting service last year, and several grids now call it home. Prices start at 57 Euros a month for a mini-grid with up to 12 regions, at 20,000 prims per region, with a 25 Euro setup fee. Full grids are also available. For example, a 30-region full grid is 160 Euros a month, with a 30 Euros setup fee, and includes a choice of virtual currencies, including Gloebits, as well as Vivox voice, and a grid website.
One customer that's been with them since the start is Tranquility Grid, which currently has 44 regions and 393 active users.
"The service is still as good as day one," said grid owner Steve Stewart. "In fact, it's often quicker than those grids we were on who were self-hosting.  Every host has its quirks,  but we have had maybe a total of three hours unscheduled downtime in the year and a half we've been with GreekLife, so yes I would definitely recommend them."
YourSimSpot is best known for providing low-cost regions on free-to-connect grids like OSgrid, Zetaworlds, Metropolis, and MyOpenGrid. A standard region is just $25 a month, no setup fee, and includes Vivox voice, Gloebit payments, hypergrid, and an online interface where you can upload or download OAR and IAR files, restart regions, or broadcast messages to all users on your region. Other region sizes are also available.
But they will also do mini-grids on request, owner Anthony Gill told Hypergrid Business.
"The pricing for the standalone is $55 with one region with 45,000 prims," he said. "Any additional regions are at our regular price."
Oliveira Virtual Lands is best known for providing low-cost regions on free-to-connect grids like OSgrid, Metropolis, and FrancoGrid, with a standard region just $12 a month. They offer a web-based administration panel for region owners, and have DropBox integration for backups. But they will also do mini-grids on request.
"I could host a standalone or Diva Distro region, it's not on my website, but I do it sometimes for who needs it," company owner Fernando Francisco de Oliveira told Hypergrid Business.
GeVolution is another hosting service operated by an established grid. Prices start at $150 for the first month and $125 a month after that, for a 12-core server, daily backups, Vivox voice, hypergrid, DDOS and malware protection, in-world search and classifieds, currency, profiles, groups, avatar partners, and avatar transactions history pages.
Tomahost is a European company, offering both mini-grid and full grid hosting, with prices starting at US $11 (9.95 Euros) a month on a shared server. Tomahost provides support in English and Spanish.
Kitely, the on-demand, cloud-based OpenSim grid, launched its virtual private grids earlier this year. These aren't traditional OpenSim grids since they're part of the Kitely infrastructure and customers don't get all the features that they would get if they had their own grid. On the other hand, customers looking for enterprise-grade user, access and permissions management will get a lot more functionality than they do in standard OpenSim.
Private virtual grids start at $50 a month for the grid services, plus $15 a month for a 15,000-prim region. But that region can be configured as a varregion of up to four, nine, or sixteen standard-sized regions, and can handle up to 100 simultaneous avatars. Larger capacity regions are also available.
You can read my review of their private virtual grid system here.
What stood out for me was how quick it was. I paid for the service, ordered a region, and the grid was up and running right away.
If your grid doesn't require a full website front end, or if you can build your own, this is one of the best deals out there.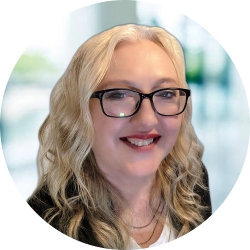 Latest posts by Maria Korolov
(see all)