OpenSim grids added a total of 1,574 standard region equivalents to their land area in the last one month, while the number of active users increased by 375.
On a further positive note, OpenSim gained an additional 4,000 registered users.
OSgrid gained the largest land area in terms of the number of regions with 1,587 regions, followed by Creatrix World at 619, Boys Grid at 137, PMGrid at 125, and Caledonia with 81 new regions. There weren't any huge surprises in terms of loss of land this month except for Furry World that lost a total of 100 regions.
OSgrid is also the largest grid going by the total number of all of its regions, with 24,216 regions, followed by Kitely at 18,057 regions, Discovery Grid 8,915 regions, DigiWorldz 8,007, and ZetaWorlds at 2,945 regions.
These stats do not include most of the grids running on OutWorldz' DreamGrid distribution of OpenSim, or private company or school grids who used other installers.
There have been 5,054 DreamGrids recorded as online at one time or another in the last six months and the count currently stands at 227 unique online DreamGrids as of now, each of a different number of regions, owner of DreamGrid and OutWorldz Fred Beckhusen told Hypergrid Business.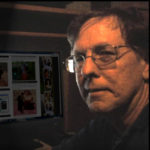 "The largest system I know of has 300 regions," he said.
Last month, the Hyperica crawler for OpenSim showed 2,319 items set for "Show in Search" in-world and currently, 324 unique non-Dreamgrids have been identified for robot crawling but not necessarily been successfully crawled by the robot since August 2020, he said.
The Hyperica robot has crawled over 6,300 grids of any type since Jan 1, 2020. These are tracked in a different database. Hyperica stores online DreamGrids, regions, parcels, regions, objects, and hypergrid events provided the region or item is set for "Show in Search" in-world.
OutWorldz also offers close to 150 free OARs — complete pre-built regions — and about 130 free IARs — user inventory files — as well as mesh objects and textures which OpenSim users can download and install on their own regions on any grid that permits those kinds of uploads.
The Hyperica events listing also lists current and future online events directly published to OpenSim viewers.
The total list of grids tracked by OutWorldz is available here. You can also add your grid in the stats if it is not being crawled by OutWorldz.
OpenSim is a free, open-source virtual world platform that's compatible with the Oculus Rift. It allows people with no technical skills to quickly and cheaply create virtual worlds, and then teleport to other virtual worlds. Those with technical skills can run OpenSim worlds on their own servers for free, while commercial hosting starts at less than $5 a region.
A list of hosting providers is here. Download the recommended Firestorm viewer here. And find out where to get content for your OpenSim world or region here.
Top 25 grids by active users
When it comes to general-purpose social grids, especially closed grids, the rule of thumb is, the busier, the better. People looking to make new friends look for grids that already have the most users. Merchants looking to sell content will go to the grids with the most potential customers. Event organizers looking for the biggest audience… you get the idea.
This month, the grids that gained the most active users were Eureka World with 369, OSgrid with 358, Dynamic Worldz with 270, Arkham Grid with 198 new active users.
Foundation Grid lost the most active users this month at 769, followed by Island Beach at 719, while Grimm and Decadencia each lost 111 actives in the same period.
Top 25 most popular grids this month:
Top 25 most popular grids this month:
The actives list is based on active, unique 30-day user login numbers that grids report on their stats pages. Those grids that don't report their numbers might be just as popular, but we wouldn't know. The active user stats are also used to generate the popular hypergrid destinations list, which is useful if you have a hyperport and want to put up gates to the most popular grids, or include the most popular grids in an in-world directory.
This list is also a good place to start if you want to open up new stores or hold events, or are just looking for places to visit.
Here some information on how and why you should set up a stats page for your grid. Of course, not all grids need a stats page, especially grids that aren't open to the public, like school grids, private company grids, small family grids, and so on. From prior surveys, this "dark metaverse" of OpenSim grids might actually be bigger than the one we know about, because those grids don't need to promote themselves, and we never hear about them.
Kitely Market
There are currently 17,220 product listings on Kitely Market containing 35,217 different item variations, of which 30,179 are exportable.

The Kitely Market, which is the largest collection of legal content available in OpenSim, has delivered orders to 466 OpenSim grids to date, both hypergrid-enabled and closed, private grids. (Instructions for how to configure the Kitely Market for closed grids are here.).
Tag Grid Marketplace
The TAG grid marketplace now lists a total of 28,017 items in 26 categories, most or 19,160 of which are apparel, 3,410 are avatar accessories, and 3,040 are avatar appearances.
The listing has been growing over time especially in the apparel and avatar categories.
Anyone can visit the website to list their products or items on the marketplace to promote them either for sale or as a freebie for other people to use for free, but the content can only be purchased and used within the Tag grid.
OpenSim grids prep for Halloween this season
Quite a number of OpenSim grids have Halloween-themed events planned, or already started.
We have put together, in a separate post, a number of interesting activities including hunts, music, building contests, and freebie offers that you can enjoy in different grids during Halloween.
Get free parcels in Neverworld grid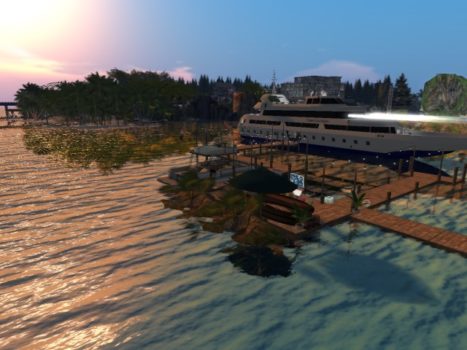 Residents of the Neverworld grid can hop in and get free virtual land parcels for building at The Keys region, a replica of the United States's Florida Keys, a variable-sized region the size of 121 regular regions.
"The whole region has sailing boating water so it has been a lot of fun," owner of Neverworld grid Penny Otte told Hypergrid Business. "It is also adjacent to an airport and airport flying can be done throughout the whole sim.
The hypergrid address is hg.neverworldgrid.com:8002:The Keys.
Britgrid slashes land prices, ups prims
You can now rent land on Britgrid for cheaper and with better prim allowances on following their recent pricing revisions.
A 15,000-prim region is now just £5 (US $6.50) a month, while a two-by-two variable-sized region is £7.50 per month and a three-by-three variable-sized region is just £10 per month.
Users can also get free land parcels with a fully furnished home on the grid, a Britgrid spokesman told Hypergrid Business.
You can also find a large collection of carefully selected and current freebies collected from across the hypergrid at the grid's welcome page, and you can use the items on your region or around the metaverse.
Britgrid is also hosting regular weekly beginner and or intermediate Blender classes starting from 12.30 p.m. Pacific time every Sunday. All the beginner classes can be accessed on YouTube while the intermediate classes can be viewed accessed here.
The hypergrid address is britgrid.com:8002:Britgrid Blender Class.
Littlefield is full of music on Saturdays and Sundays every week
The Littlefield grid hosts a mix of rock-pop virtual dance at the Speakeasy region, starting at 4 p.m. Pacific time every Saturday. The show is hosted by DJ Essentual, who has 13 years of experience as a DJ in virtual worlds, and DJ Walter Balazic, who is a club owner and has an extensive background in music. During the show, the two also play any music requests from listeners.
The hypergrid address is lfgrid.com:8002:Speakeasy.
The Latex Lounge at the Battersea region of the Littlefield grid hosts a special mix of fetish music starting at 5 p.m. Pacific time every Sunday. DJ Essentual will be hosting, and latex will be available for those who don't have their own.
The hypergrid address is lfgrid.com:8002:Battersea.
All events are for over 18-year-olds and no child avatars will be allowed. The grid is also commerce free and encourages a collective family culture.
Virtual Worlds Grid comes back after two years of renovation
Virtual Worlds Grid is now back online after almost two years of reconstruction after it suffered extensive destruction from a forest fire in Paradise, California, which destroyed all its servers and backups in November of 2018.
The loginURI is the same as before, vwc.selfip.net:8002, and users can create new accounts on this link.

"Almost all of the user accounts have been recreated, but the passwords have been changed and users will need to contact me at [email protected] to learn them or change them because most do not have email addresses listed and the current web interface does not yet have a change password function," grid owner Myron Curtis told Hypergrid Business.
The grid is now being hosted on servers belonging to the Dimension Beyond grid, and which are located in Phoenix, Arizona.
"Much of the credit goes to Lord Levee, his family, and Charmaine Anderson for all the building they have been doing to restore much of what was lost," said Curtis.
Virtual Dream has a new social network
The Virtual Dream grid is working on a new social network, the Virtual Dream Social Network, meant for all residents of the grid.
The social network registration is open but most of the features are still under development.
Virtual Ville returns as AviTron
Alex Pomposelli, formerly the owner of AviWorlds, has a tumultuous history with the grid, shutting it down at least 13 times since it opened in 2011.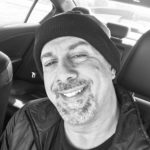 Earlier this year, Pomposelli sold the grid to a former partner, Josh Boam, then launched a new grid of his own, Virtual Ville. Then, a week ago, he shut down the grid with no warning, swearing he was done with OpenSim for good.
He reopened it again two days later, with higher land prices, then renamed it AviTron.
Users are urged to be cautious when investing time or money into the grid, and keep plenty of off-world backups of their builds and other content. Since the new grid is hypergrid-enabled — for now, at least — users can also base their avatars on other, more stable grids, and just visit AviTron via hypergrid teleport.
New grids
The following grids were added to our database this month: Asgard, AviTron — a reincarnation of Virtual Ville, Covert Gadgets, Creatrix World, OpenWorldz, and Planet 3D.
Do you know of any other grids that are open to the public but that we don't have in our database?
Email me at [email protected].
Top 40 grids by land area
The list below is a small subset of existing OpenSim grids. We are now tracking a total of 1,601 different publicly-accessible grids, 348 of which were active this month, and 266 of which published their statistics.
All region counts on this list are, whenever available, in terms of standard region equivalents. Active user counts include hypergrid visitors whenever possible.
Many school, company, or personal grids do not publish their numbers.
The raw data for this month's report is here. A list of all active grids is here. And here is a list of all the hypergrid-enabled grids and their hypergrid addresses, sorted by popularity. This is very useful if you are creating a hyperport.
You can see all the historical OpenSim statistics here, including polls and surveys, dating all the way back to 2009.
Below are the 40 largest grids by total land area, in terms of standard region equivalents.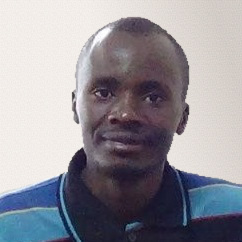 Latest posts by David Kariuki
(see all)