Japan's 3Di Inc., the first vendor to release a business-friendly Web-based viewer for OpenSim, has cut back its development work on the platform in favor of Flash-based virtual environments.
"Apart from our existing deployments, we've scaled back new development on OpenSim," 3Di technical group manager Norman Lin told Hypergrid Business.
Other platforms, like Flash, deliver a better user experience, he said.
"We think that while our vision of web-based virtual worlds was correct, the end-to-end user experience with our 3D web-based viewer was still not as smooth as we would have liked," he said. "For this reason, we've started to focus on developing technologies and services that are accessible to a wider web-based audience, currently using Flash and server-side rendering of 3D avatars into SWF files, which are then rendered into a 2.5D Flash-based virtual world. We've found that this makes it easier for more casual users to try out our services."
Such users include participants in 3Di's immersive seminars, launched last spring, or the virtual English conversation classes offered by NTT Learning Systems and ALC Press. (Read more about the classes here.)
Examples of 3Di's new Flash-based projects include Cocoron, a 2.5D multi-user virtual world.
"Users can log in via their existing twitter account, and receive tweet notifications when someone enters their room," Lin said. "One-way voice streaming allows the owner of a room to broadcast voice or music contents to visitors in the room. In addition to text chat, other features include sending tweets, mini-games, and a bot feature that allows a user's avatar to automatically respond to text chat even when the user is not physically present."
Another project is the 3D Avatar Shop, where users can use real money to purchase clothing, accessories and gestures for their avatars.
Both of these projects have been integrated with Japan's popular social blogging and photo sharing site Rakuten.
"Users of the Rakuten blog can display our avatars on their blog and, using their existing Rakuten login credentials, can also seamlessly enter the avatar shop and virtual world," said Lin. "Through integration with Rakuten Blog, we see this as a way to transition existing users from blog-based asynchronous communication to real-time synchronous communication in the virtual world."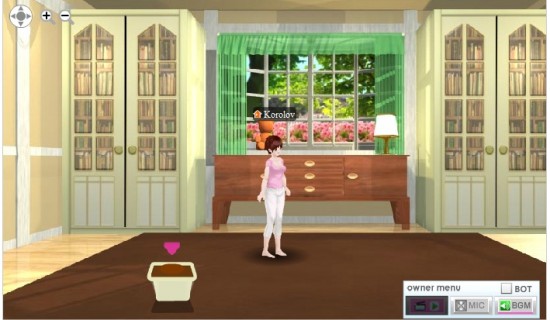 These Flash-based 3Di products are only available in Japanese, as is its enterprise server product for OpenSim.
"Currently we are focusing on the Japanese domestic market," said Lin.
Pioneering history
3Di first released its Web-based viewer for OpenSim in April of 2009, an enterprise product bundled with customized OpenSim server software. The customizations allowed for better integration with Websites.
For example, if a user clicks on the virtual representation of a product in a virtual store, the Web page where the viewer window was embedded could show all the product details and allow the visitor to purchase the product. Japan's Sanwa Supply Co. took advantage of this feature in September of that year, launching a 3Di-based virtual store for its Web visitors.
3Di released an open source version of the viewer in 2009 as well, called 3Di Rei viewer. The viewer can be used to access any OpenSim world — not just those running on 3Di's version of the server software. However, the viewer uses  mesh-based avatars. Support for Second Life and OpenSim-style avatars was in the works, but eventually development on this issue was halted due to worries about infringing on Linden Lab copyrights. (More info here.)
Last summer, 3Di released a version of the viewer that could be used on Android smart phones, another breakthrough.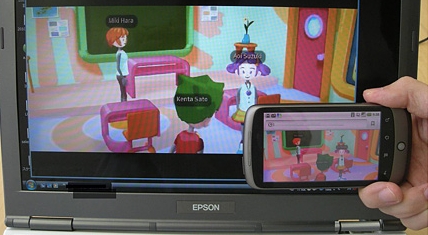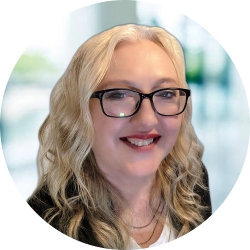 Latest posts by Maria Korolov
(see all)