AvWorlds has announced that the company will be releasing a Facebook plugin this week, allowing users to quickly create avatars based on their existing Facebook identities.
Those without Facebook accounts — or who don't want to expose their identities — will also be able to use Yahoo and Google logins, AvWorlds CEO Alexsandro Pomposelli told Hypergrid Business.
Currently, only Kitely supports Facebook logins (other login mechanisms are scheduled to be added in the fall). In addition, SpotON3D is expected to roll out its Facebook integration in September.
AvWorlds is a closed, commercial social grid that launched in April. It currently has eight regions and 96 registered users, 39 of whom were active over the last thirty days.
Race to physics
The company is also in talks with Havok about getting a commercial license of the physics engine, said Pomposelli. Last week, Avination confirmed that it was also talking to Havok about licensing the engine, which is currently used by Second Life.
The lack of high-end physics in OpenSim has long been a complaint of users familiar with Second Life, especially those interested in vehicles, weapons, and science simulations.
However, the Havok engine has to be modified to work with OpenSim, Pomposelli said.
"Linden Lab spends months modifying it," he said.
That's why AvWorlds will also test the open source Bullet engine which, according to some reports, has better performance, he said.
"For me, it is clear that Bullet is the way to go," he said. "The integration should try to make the parameters as similar as possible to Second Life, but Bullet might also provide additional, advanced parameters that scripters can use."
"We will be the first OpenSim grid 100 percent compatible with Second Life physics," he promised. "Either with the Bullet engine or with Havok, but we will do it."
Healthy competition
In other news, AvWorlds is also in the process of deploying the Cariama multi-grid marketplace, said Pomposelli. Cariama is currently available on the 3rd Rock Grid, Avination, InWorldz, Open Neuland, SimWorld and UFS Grid. Cariama is one of two multi-grid marketplaces for OpenSim. HGExchange, a recently-launched competitor, is available on MyOpenGrid, OSGrid, Haven, Nova and AnSky.
AvWorlds' announcement is just the latest in a recent string of innovative moves by OpenSim grid operators, including Avination's licensing of the Vivox voice system, SpotON3D's browser viewer plugin, and Kitely's on-demand region hosting and Facebook integration. Â There have also been a number of technical developments, such as increased security and mesh support, hypergrid-enabled friends, landmarks, and messages, Â and massive scalability.
The accelerating pace of development of OpenSim, the success of commercial grids like InWorldz and Avination, and the continued growth of OpenSim users, regions and hypergrid networks, bodes well for the long term survival and evolution of this platform.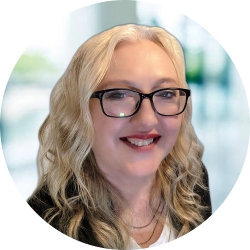 Latest posts by Maria Korolov
(see all)