2013 was a busy year for virtual worlds in general and Hypergrid Business in particular. According to Google Analytics, over 125,000 different people visited the site this year. About 44 percent were new visitors, stopping by just for one story that caught their attention. The rest, 56 percent, visited more than once. There were over 36,000 regular visitors who stopped by more than 25 times last year, and, of those, almost 12,000 were dedicated readers, with more than 200 visits.
The following were the most-read news and feature articles of the year.
Linden Lab forced third-party Linden Dollar exchanges to shutdown, then allowed some to re-open again as long as they only sold Linden Dollars, and did not buy them back from customers. Second Life users could continue to cash out via Linden Lab's official currency exchange, LindeX, or trade them informally with other residents. Experts and commentators were divided as to whether Linden Lab's move was a reaction to regulatory requirements, a plan to increase revenues by forcing everyone to buy Lindens from Linden Lab, or part of a transition to a fully fictional, non-redeemable currency. Bottom line: don't keep more money in any virtual currency than you can afford to lose.
Kitely opened its own online marketplace at the end of the summer, and it quickly grew to be one of the largest on the OpenSim grids. Early next year, Kitely plans to enable delivery to other grids for those merchants who allow it for their products. Obviously, the Kitely Market is much, much smaller in size than Second Life's Marketplace, but it does offer some improvements over the older platform.
Kitely came out on top for "How do you rate this grid overall?" with a 4.93 score and 84 votes cast. It ranked second in technology, and, surprisingly, third in community, since Kitely is not generally known as a community-oriented grid.
It started in mid-August, when Linden Lab changed its terms of service, and forced users to agree to it in order to continue accessing Second Life. In mid-autumn, awareness of the new terms grew, and so did resident reactions. Regions on Second Life began going black, creators pulled out, Renderosity and CG Textures forbade the upload of their content to Second Life, and a new survey of content creators showed they expected things to get worse.
CtrlAltStudio released a viewer in late August that can be used to access Second Life and OpenSim grids with an Oculus Rift. This is a preview viewer, which can be used to walk and look around inside the virtual world, but was missing user interface functionality. It works both in standard mode and in 3D Oculus Rift mode, so users can switch back and forth if they need to.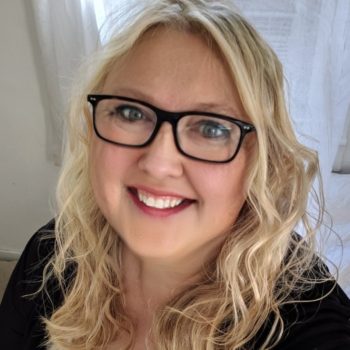 Latest posts by Maria Korolov
(see all)