OpenSim hosting company Zetamex is bringing founder Timothy Rogers back as its CEO, a new support partnership with Zandramas, and a limited time region offer to existing customers.
This was the news that came out at last night's public meeting at the Zetamex virtual office on their ZetaWorlds grid, and then released to all customers via an email late yesterday.
Leadership change
New company owner Richard Lehman was scheduled to take over as CEO on December 1, with Rogers expected to continue on in a senior management position.
Then, in an announcement on the company website — which is still up as of this writing — Lehman announced that he will be taking over sooner, and that no new customers will be able to order services for the rest of October.
Now Lehman will be taking over as Chief Marketing Officer while Rogers will remain as the CEO.
"A lot of people were vocal that they were concerned about the future with a new man in charge," Rogers said in the letter to customers.
Limited time region deal
Zetamex briefly became the low-cost leader with its $3 region offer last July. Those prices went up slightly over time with a 15,000-prim region now at $5.00 but still remained among the lowest in OpenSim — The Great Canadian Grid offers lower-priced regions at US $4.50 for 15,000 prims, but those regions are only on that grid.
A month ago, Lehman announced that the Zetamex prices would go up again, with the 15,000 prim region now increasing to $7.50. That will be changing now, as well.
A new pricing plan will be coming out on November 1, Rogers told Hypergrid Business. The company is still working through what options and prices will be available, but one thing is clear –there will be no more regions at the under-$10 price point.
"Single digits were just too low," he said.
The reason he said, is that even with regions at the $3, $5, and $7.50 price points, Zetamex was still dealing with phone and email support tickets, plus having to deal with region owners exceeding their prim and script allotments.
"Even with the single digits, we were providing managed services," he said. "And at $3, it wasn't worth the labor costs."
The company also made another mistake with its low-priced regions, he added. Even though these regions were on shared instances of OpenSim, and has prim and script limits, customers had not been made aware of the script limits in particular and when they exceeded those limits, the performance of all regions on that server would suffer.
"It was our bad for not informing our users about what their limitations are," he said. This problem will be addressed in the future, he said, with customers receiving advance warnings if they start to approach a region's prim or script capacity.
Meanwhile, Zetamex customers have seven days to order regions under the old price plan, he confirmed. That's $3 for 7,500 prims and up to 10 simultaneous visitors, $5 for 15,000 prims and 20 visitors, and $7.50 for 45,000 prims and up to 40 visitors.
"This is only available to our current customers," wrote Rogers. "Just login to your My Zetamex and click on your name then 'Order New' from the dropdown."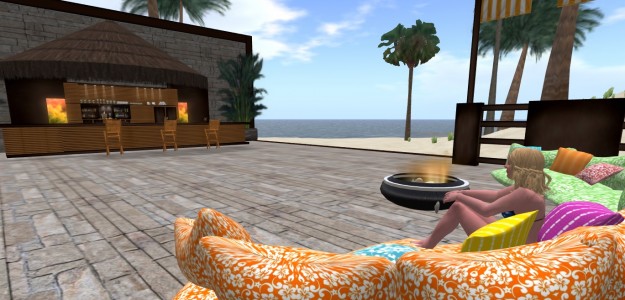 The My Zetamex panel is currently located at beta.zetapanel.com and gives the option of connecting regions to OSgrid, ZetaWorlds, or Metropolis. It also gives a choice of starting regions, your own region OAR, and even the option of configuring it as a four-region varregion at no extra cost.
Support partnership with Zandramas
Zetamex has long had a relationship with Zandramas, a closed commercial invitation-only grid. While Zandramas hosts its own servers, Zetamex has been providing technology services. Now the relationship is expanding.
Zandramas, which scored a perfect score for support in last month's grid users survey, will now be providing support services for Zetamex customers.
"We are  now not only supporting our own grid but also now helping Zetamex with their customer support for their residents and customers," manager and co-founder Suzan De Koning told Hypergrid Business.
"Zetamex never handled our customer support at Zandramas — we have always done our own support of residents," she added.
According to Zetamex' Rogers, the Zandramas partnership allows the company to move towards a "concierge style" form of service.
"We are now moving and working toward offering quality at an affordable price," he said. "We want to go more towards caring for the customers, than trying to offer a bargain. Tons of companies are starting to pop up now to suit that need of budget, we want to move to the spot of the company that is taking care of issues for our clients."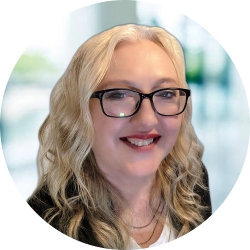 Latest posts by Maria Korolov
(see all)