Platform offers synchronized videos, hand gestures
AltspaceVR has opened up applications for a closed beta of what it claims to be the world's first immersive social virtual reality platform.
The Redwood City, CA-based company's social and content sharing platform connects friends and enthusiasts in shared virtual spaces and lets them interact online. It manages this by bringing two-dimensional web content into shared virtual spaces, and extending the Web to create fully immersive experiences.
AltspaceVR's software creates a shared experience around anything on the web which means users can among other things watch Netflix, YouTube, Twitch, sports and other content on massive screens, play games, and get work done, together and entirely inside a virtual space.
The platform allows people to connect and share using virtual through their head-mounted displays and experience content and socialise at the same time. The shared experiences facilitated by AltspaceVR range from business to consumer—from a virtual product collaboration session to a game night with friends across the country.
"There's something special about being together," said Eric Romo, founder and CEO, AltspaceVR, in a press release. "With AltspaceVR's social virtual reality platform, people feel as if they are in the same place, where they can enjoy shared experiences like watching a movie or a sporting event. We're bringing VR beyond gaming applications to give people the opportunity to interact across a wide range of activities in the most natural way possible online."
Led by CEO Eric Romo and developer relations director 'Cymatic' Bruce Wooden, AltspaceVR's platform acts not just as a social platform, but a digital content distributor. At its core, its social browsing environment opens virtual browser windows around the users that helps them interact with the 2D Web.
Users can teleport between different room, where they can interaction with other avatars, logged in from different locations, and have a common chat and view a video (the beauty is they can watch the same point in the video at the same time) even as each one is being visible to one another.
One difference between AltspaceVR and media-on-a-prim in OpenSim and Second Life is that everyone sees the same video at the same time. In OpenSim and Second Life, every user gets their own media player, and can pause and play the video independent of the other users.
"One of the key things we are doing is synchronization—you are seeing a YouTube video at the same spot everyone else in the virtual room is seeing; so when you share a joke, everyone else can laugh at the same time," said AltspaceVR's developer relations director 'Cymatic' Bruce Wooden during a demo of the platform. (Watch the video below.)
Another difference between AltspaceVR and most other platforms is that physical hand gestures are mirrored inside the environment, through the use of Intel's RealSense 3D Camera, a new depth sensing camera that does hand-tracking.
"With our product, you can actually start to feel that you are there with other people — you feel you are emotionally connected," said Romo during a demo at the 2015 Consumer Electronics Show in Las Vegas earlier this month. "It allows you to do in the virtual world things in that you do with other people in the real world — there is no other medium—phone call, video chat, etc—that can make you feel the same; it offers the feeling of being connected."
The company expects developers to use the tools it has created to convert 2-D JavaScript content to 3-D scenes that can be explored in virtual reality with minimal changes. Right now, only specialized developers are able to create for virtual reality, limiting the availability of content. With AltspaceVR's API, developers can write simple web code to create new virtual reality experiences, leveraging their existing knowledge of JavaScript to build new experiences or make existing web apps virtual reality enabled in couple of hours.
After scooping up $2.5 million in initial funding last year, AltspaceVR has recently raised $5.2 million from Google Ventures, Dolby Family Ventures, Formation 8, Lux Capital, Foundation Capital, Rothenberg Ventures, SV Angel, Haystack Fund, Tencent, Raine Ventures, Promus Ventures, Western Technology Investment and others. The funds are expected to help the firm grow and refine its shared virtual environment software.
The service is likely to face hiccups including the need for content licensing from video streaming platforms such as Netflix. However, it plans to mitigate potential disputes by asking users to login separately to gain access to video streaming platforms — a move which could delay adoption by making the platform less convenient for users.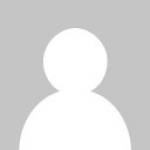 Latest posts by Jojo Puthuparampil
(see all)