Dahlia Trimble, an OpenSim core developer who's been with the project since the summer of 2008, announced today that she is leaving.
"I am sad to announce that I will be leaving OpenSimulator Core," she told fellow developers. "I've been finding lately that I no longer have a use for this type of software and I don't have the time to contribute at the level that I'd like."
Just last month, OpenSim lost another key member of the development team, Justin Clark-Casey. Clark-Casey was also the president of the Overte Foundation overseeing OpenSim licensing issues, the most prolific contributor to OpenSim, and the public face of the project.
In the wake of his decision, there's been significant discussion about how OpenSim development will progress.
"I know that many users and several of the current core members have a lot of ideas for the direction they would like to take this software in the future," said Trimble. "And I don't really want to influence them when I am not planning to continue as a user or developer. Therefore I will be relinquishing my commit access and moving on."
Trimble was one of the top 15 OpenSim developers overall, based on the number of commits — only ten of whom were still contributing code this past year.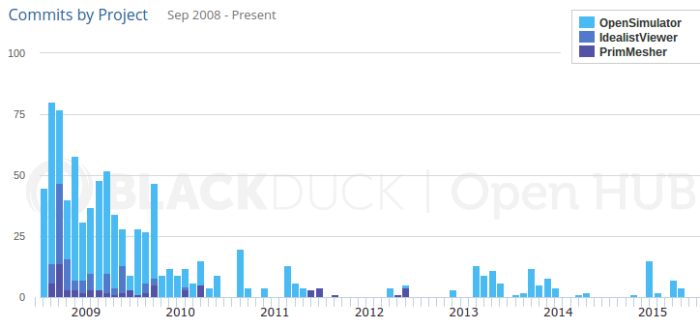 Trimble was most active on the OpenSim project in the early years, when the entire platform was being built from scratch. But she has been making contributions all the way up to this summer. She worked on improving map tile rendering in July, and in June added the OSGetGender function.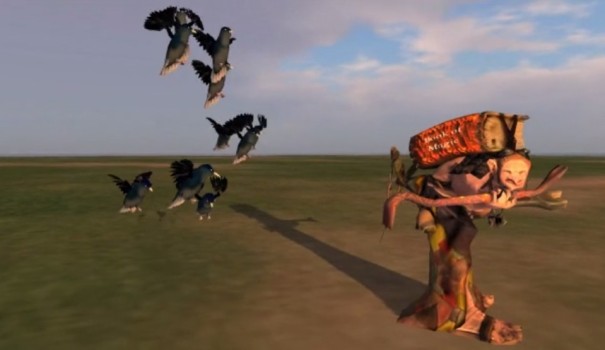 In February of this year, she won a bounty for fixing the LLLookAt function in OpenSim.
She was also instrumental in helping bring mesh to OpenSim in 2010.
"I have much faith that this community and this software are destined for greater things in the future," Trimble said.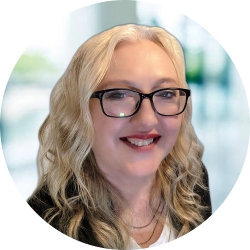 Latest posts by Maria Korolov
(see all)