Back in January, I ordered a free Cardboard viewer from Raytheon. The offer is no longer available, but the headset finally came in my mail a week or so ago.
If your company is considering giving away VR viewers made out of cardboard, this is what your customers will get:
The box itself is about the size of a paperback book, but a little thinner.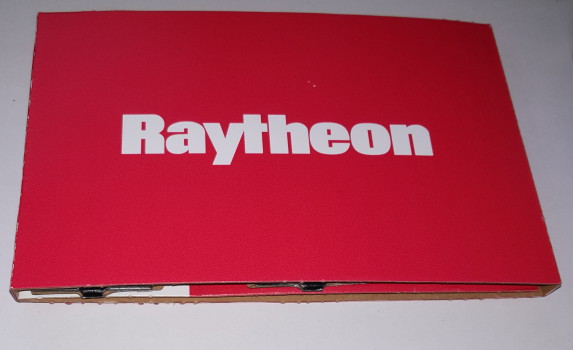 Flip it over.
There's a pull-strip on the back.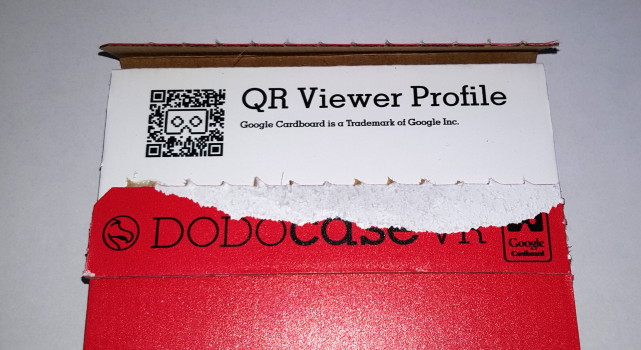 Now you can unfold the package. Unfortunately, the QR code that you see above is on the part of the package that you throw away, not a part that goes into the viewer itself. That's a design mistake right there — if you have more than one viewer, and need to switch back and forth, then you can't afford to lose the QR code.
Anyway, here is the inside of that box.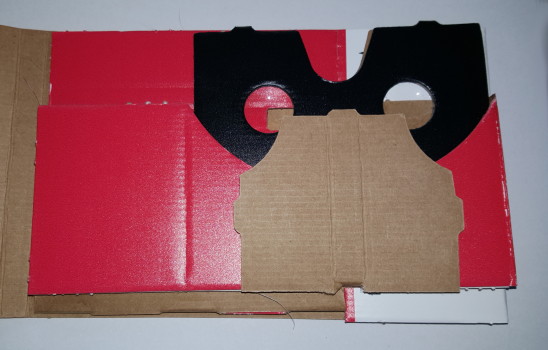 After fiddling around with it for a little bit, I actually went and read the instructions.
The black lens piece swings down into the tabs, and then the white nose piece swings down. It doesn't say that the white nose piece side flaps also fold back and slide into tabs.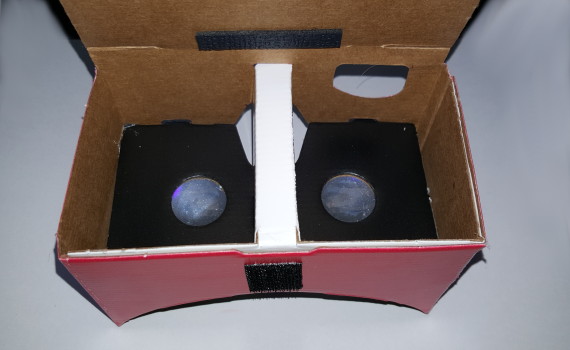 Here's the headset after you fold it into place and slot all the tabs where they're supposed to go.
Put your phone in, queue up the virtual reality app, and close the headset with the Velcro.
Bottom line
This is a slightly non-standard cardboard design. For example, there's neither a magnet nor a capacitative touch button — instead, there's an opening on the bottom you can stick your finger through to touch the screen.
It does fold up, but is impractical to carry around with you, not particularly sturdy, and does require a little bit of fiddling to assemble.
DodoCase is one of the leaders when it comes to custom branded viewers, and claims to have shipped half a million of these cardboard sets to more than 400 corporate clients.
Personally, I would recommend one of the open-sided plastic headsets for corporate giveaways instead.
Or check out DodoCase's SmartVR viewer, currently in the middle of an IndieGoGo crowdfunding campaign and schedule for shipping in June.
If you want something now, check out the custom branding options for the Powis, Dscvr, and CobraVRÂ headsets.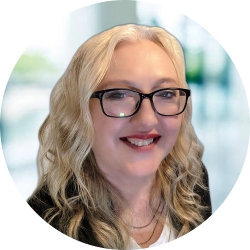 Latest posts by Maria Korolov
(see all)