Amsterdam-based VR developer WeMakeVR and MDLinking.com, a Dutch startup with a secure communication platform for doctors, announced a service last week that creates picture-in-picture virtual reality videos of surgeries.
"This way of capturing surgeries can help students get a much better understanding of the roles and interactions within the medical team," Avinash Changa, CEO and founder of WeMakeVR, told Hypergrid Business. "It offers them a place right next to the surgeon and the patient, whereas they normally would have to watch from a distance."
The service combines computer animation, first person perspective and 360-degree virtual reality footage, enabling students to experience the medical procedure from different angles simultaneously. They can stand alongside the medical team right next to the patient, then look to the site to see a screen showing a close-up from the surgeon's point of view at the same time.
"We don't believe it will change the way surgeries are done, as the camera is non-intrusive," said Changa. "However, we hope it will change the exchange of knowledge between physicians and can therefore help improve surgeries."
But the applications of the approach extend beyond the medical field, he added.
"The filmed picture-in-picture virtual reality technology can be used in a lot of sectors, including visiting museums, concerts, buying real estate, tourism and education," Changa said.
Watch a video of a hernia repair below, but be aware that it involves graphic surgery footage that might be disturbing for some people. The video can also be watched in virtual reality with any VR headset.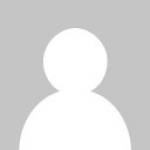 Latest posts by Jojo Puthuparampil
(see all)