More big names names are jumping on the 360-degree video bandwagon. This fall, there were announcements from the NFL, the BBC, Sky, USA Today, Dwayne "The Rock" Johnson.
National Football to launch new VR video program on Thanksgiving
The National Football League, in partnership with Google and NextVR, announced last week that they are bringing NFL sports closer to viewers through virtual reality post-game experiences and actual game highlights.
The VR video will be launched on YouTube and Google Daydream platform on Thanksgiving Day. The VR video will focus on activities and events in and around the National Football League.
The NFL has been posting some 360-degree videos already on its NFL 360 channel on YouTube, featuring profiles of individual players.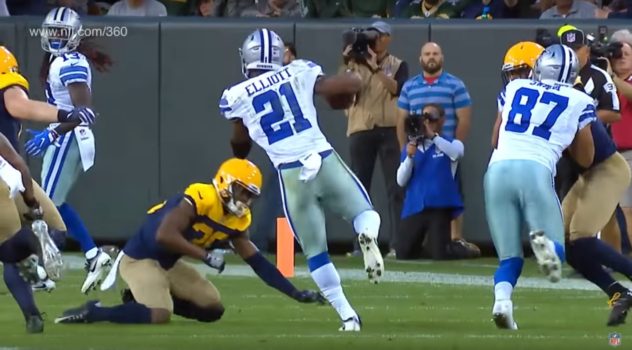 Intel gets into VR sports
Intel has announced that it has acquired virtual reality video startup Voke.
The acquisition was announced last week and will see Intel create new, immersive sports experiences for fans. Voke uses an array of paired-lens, stereoscopic cameras to capture events and its technology can be viewed via phones, the web, computer, as well as a VR headset.
Watch the promotional video below:
https://youtu.be/dHphR2y1smM
USA Today puts you on an aircraft carrier, hot air balloon
VRtually There is a weekly series of 360-degree virtual reality videos by USA Today Network and YouTube. Features include a visit to an aircraft carrier, and a 360-degree tour of a hot-air balloon festival in New Mexico. VRtually will be available on USA Today's mobile app both on iOS and Android, as well as its VR Stories app also on iOS,  Android, and YouTube.
Watch a demo video below:
Baobab Studios turns VR film into a Hollywood movie
Two studios, Roth Kirschenbaum Films and Baobab Studios are working together to bring Invasion, a six-minute animated VR short that premiered in April this year, to the big screen.
The original short film is available to download for the Oculus Rift, HTC Vive, Samsung Gear VR and Google Daydream.
You can watch a preview video below:
SKY Launches VR app
Sky, a U.K.-based broadcaster, launched its own VR app, letting people watch TV in 360-degrees.
Watch a preview video of the Sky virtual reality app below:
BBC releases 360-degree VR video for Planet Earth II
BBC has released a VR video for its Planet Earth II wildlife documentary series that will enable viewers experience the world from the viewpoint of animals in 360 degrees.
The series is a sequel to Planet Earth, a British nature television series produced by the BBC Natural History unit.
The TV documentary series narrated by David Attenbourg will feature six episodes and will focus on the "planet's strangest and rarest creatures" living on remote islands.
The series started on 6 November and will continue every Sunday on BBC One.
You can also watch the documentary series on your browser, phone or using Google Cardboard via the BBC's YouTube channel.
Watch the Galapagos Islands in 360 video below:
Dwayne "The Rock" Johnson releases 360-degree adventure
Dwayne "The Rock" Johnson and Seven Bucks Productions have released a 360-degree virtual reality video adventure, Escape From Calypso Island, on YouTube last week.
Seven Bucks Productions, the company behind the production is a multi-platform production company pioneering original content for television, film, emerging technologies, and digital networks co-founded by Johnson.
Watch the video below: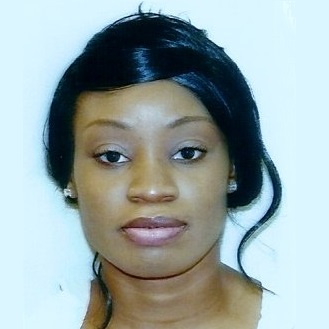 Latest posts by Nuela Ada
(see all)