AviWorlds is back online after owner Alexsandro Pomposelli put aside his differences with SkyLife owner Josh Boam. The two had an acrimonious dispute last year after AviWorlds went down due to server issues and other problems.
"I always found Josh to be a very smart person and never doubted his knowledge and capacity to learn," Pomposelli told Hypergrid Business. "Together, I am sure AviWorlds has what it needs to be a successful community."
Despite its tumultuous history — the grid has officially shut down and reopened more than ten times so far — when the grid came back online on Monday, visitors showed up within minutes to upload textures and meshes.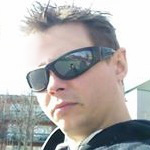 "Its almost like they are watching the AviWorlds domain," SkyLife's Boam told Hypergrid Business. "We had not even sent out any notices the grid was up or going up and already people trying to join."
AviWorlds, despite having a lot of problems, always seems to attract users. It has shut and reopened several times and two months ago, announced it would be a closed grid before shutting down again shortly after.
The grid reached a peak of 622 active users in October 2015 and had more than 200 active users every single month last year before closing at the end of summer, according to Hypergrid Business data although we haven't been tracking the grid stats of late.
"The reason for me deciding to work with Alex again was simple I missed the action and being part of something bigger," said Boam.
This time AviWorlds is returning as an hypergrid-enabled grid, will still offer free regions and use Avi-Labs', AviWorlds' and Pomposelli's Facebook pages, which already have around 1,700 members, to promote its community.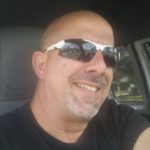 "People in the group will be able to meet other people in an interactive way through AviWorlds," said Pomposelli. "AV is the currency but we are focusing on building a community first."
However, while the Avi-Labs Facebook group does have 1,667 members, most of them were added in by Pomposelli himself. Only 32 of them have officially joined the group. Facebook allows page administrators to add members to their pages without requiring permission from the other person, and unless the other person specifically leaves the group, they will remain a member.
Boam says that the new partnership will avoid the kind of problems they've had before due to a new "Red Phone" communication system.
"I have worked with Alex in the past many times off and on although our previous joint effort did not end so well," said Boam. "We both chalk it up to ineffective communication with each other."
Boam says he's been in OpenSim and virtual reality worlds for about a decade, and offers custom tutorials and complete customized grid set up through his personal website.
His grid, SkyLife, has been a bit slow to pick up, reaching a peak of 140 active users in November 2016 since launching in 2014, the first time it hit more than 100 active users in a single month.
In addition to bringing AviWorlds online, the two also plan to partner on a number of projects in future, including providing complete installs of OpenSimulator with a money system, and providing automatic in-world payments for in-world currency via PayPal.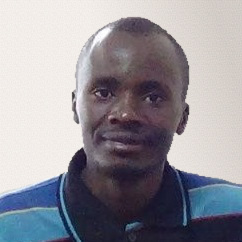 Latest posts by David Kariuki
(see all)