All OpenSim stats were up this month. Despite Tag grid not reporting its user numbers, OpenSim actives were up by 107, while land area increased by the equivalent of 673 standard regions. In addition, OpenSim's public grids registered 875 new users.
Most of the regions added this month are hypergridabble, which brings the tally of hypergrid-enabled OpenSim regions to 96,872 or 97 percent of all the land area for which we track stats.
OSgrid leads the list of grids that added the most regions this month with 443 new regions, followed by Kinky Haven with 164, Great Canadian Grid with 135, Boys Grid with 105, and Virtualife with 72 new standard region equivalents.
OSgrid also topped the list of largest grid in terms of the total number of regions with the equivalent of 32,547 standard regions, followed by Kitely with 18,798, ZetaWorlds with 9,567, Discovery Grid with 6,084, and DigiWorldz with 5,559 standard region equivalents.
These stats do not include most of the grids running on OutWorldz' DreamGrid, which is a distribution of OpenSim used by many people to create virtual worlds on personal computers, or private company grids, or school grids who used other installers.
OutWorldz is now tracking more than 2,787 unique DreamGrids in total. The Hyperica robot has crawled over 6,300 grids of any type since the start of this year. These items are tracked in a different database. Hyperica stores online DreamGrids, regions, parcels, regions, objects, and hypergrid events provided the region or item is set for "Show in Search" in-world.
OutWorldz also offers free OARs — complete pre-built regions — and free IARs — user inventory files — as well as mesh objects and textures which OpenSim users can download and install on their own regions on any grid that permits those kinds of uploads.
The Hyperica events listing also lists current and future online events directly published to OpenSim viewers.
The total list of grids tracked by OutWorldz is available here. You can also add your grid in the stats if it is not being crawled by OutWorldz.
OpenSim is a free, open-source virtual world platform that's compatible with the Oculus Rift. It allows people with no technical skills to quickly and cheaply create virtual worlds, and then teleport to other virtual worlds. Those with technical skills can run OpenSim worlds on their own servers for free, while commercial hosting starts at less than $5 a region.
A list of hosting providers is here. Download the recommended Firestorm viewer here. And find out where to get content for your OpenSim world or region here.
Top 25 grids by active users
When it comes to general-purpose social grids, especially closed grids, the rule of thumb is, the busier, the better. People looking to make new friends look for grids that already have the most users. Merchants looking to sell content will go to the grids with the most potential customers. Event organizers looking for the biggest audience… you get the idea.
Top 25 most popular grids this month:
These are grids with the total number of active users or the most active grids this month.
Tag Grid did not report its user stats this month, which are normally over 1,500 unique monthly logins and over 1,000 regions.
The Fire and Ice grid also had a change in how it reports stats this month and instead of reporting stats on the grid's WiFi page it is now reporting stats on the home page — the two had a discrepancy, said grid owner Sarah Payne.
"The figures on the WiFi page for many months have consistently shown approximately 100 more visitors in a 30 day period than actually came to Fire And Ice," she told Hypergrid Business. "This means that we are going to show a substantial drop in visitors on the Hypergrid Business listings, but that this is related to a change in the reporting of the statistics rather than a real change."
The grids that added the most new active users are led by Virtualife with 576 new active users, Eureka World with 245, My Virtual Beach with 158, Party Destination Grid with 144, and Twisted Grid with 136 new active users.
The actives list is based on active, unique 30-day user login numbers that grids report on their stats pages. Those grids that don't report their numbers might be just as popular, but we wouldn't know.
The active user stats are also used to generate the popular hypergrid destinations list, which is useful if you have a hyperport and want to put up gates to the most popular grids, or include the most popular grids in an in-world directory. This list is also a good place to start if you want to open up new stores or hold events, or are just looking for places to visit.
Here some information on how and why you should set up a stats page for your grid. Of course, not all grids need a stats page, especially grids that aren't open to the public, like school grids, private company grids, small family grids, and so on. From prior surveys, this "dark metaverse" of OpenSim grids might actually be bigger than the one we know about, because those grids don't need to promote themselves, and we never hear about them.
Online marketplaces for OpenSim content
Kitely Market currently includes 19,084 product listings containing 37,832 product variations, of which 32,759 are exportable.
Kitely Market has delivered orders to 523 OpenSim grids to date, which includes both public grids listed here as well as private grids that are not accessible to the public, don't report their stats, and don't make it into our reports.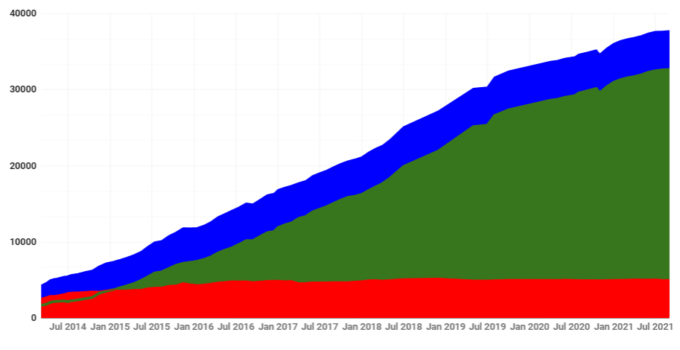 The Kitely Market is the largest collection of legal content available in OpenSim. It is accessible to both hypergrid-enabled and closed, private grids. The instructions for how to configure the Kitely Market for closed grids are here.
As seen from the above chart, nearly all the growth on Kitely Market has been in content that can be exported to other grids — that is the green area in the chart. The red area, of non-exportable content, has stayed level.
Offering a convenient and low-cost way for OpenSim users to buy legitimate, legal content not only offers creators sales opportunities that they wouldn't have otherwise but reduces the need for pirated content, similar to the way that Netflix and other streaming services have reduced the amount of illegal video streaming.
In addition, restricting content to closed grids does little to stop piracy. Most stolen content is ripped from Second Life, the original closed grid. The only time that being on a closed grid offers additional security for content creators is when the content involves high-end scripts or proprietary animations.
Speaking of closed grids — where users are not able to teleport to other grids — the biggest such grid, Tag, also has its own online marketplace.
The Tag grid marketplace, is the only other OpenSim marketplace comparable to the Kitely Market, also lists apparel, avatar accessories, and avatar appearances. From the marketplace website, anyone is able to list their products or items on the marketplace to promote them either for sale or as a freebie, but the content can only be purchased and used within the Tag grid and can't be taken or delivered to other grids.
WordPress for OpenSimulator plugin now available
The WordPress for OpenSimulator plugin or W4OS is now available on the WordPress directory. And for the first time now, you can, with the plugin, create a website with or that supports grid features, said OpenSim author and developer and owner of Speculoos grid Olivier Van Helden.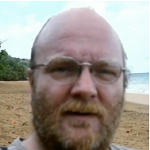 "It is an OpenSimulator web interface, designed particularly for grids," he told Hypergrid Business. "It might work on standalone regions too but this has still to be tested. It provides a grids status block and allows users to register and create grid avatars from a website. Default models can be added to allow new user to choose their initial appearance."
Speculoos has already implemented the plugin, meaning grid owners and other customers wanting to see how this works, can look at the grid's home page and splash page.
The developers intend to extend functionality to supporting ability for users to create, start, stop, and backup their regions; admin creation of users, and the ability to select between robust console or database connection. It will also support WooCommerce Subscriptions for user-owned regions or other pay-for services.
Gloebit resolves payment issues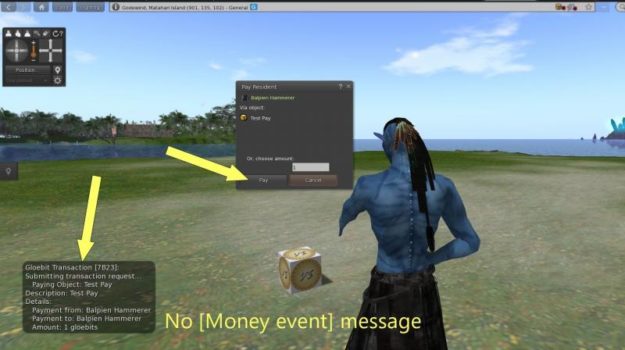 Gloebit, which has been lax in solving grid payment problems with their service, has reported that it has solved several issues. These problems, including stuck Gloebits transactions and delayed or failed transmission of transaction completion messages, begun at the start of this month due to Let's Encrypt and Amazon Web Service.
"As of last night, we have resolved some of these issues and completed about three-quarters of the stuck transactions," wrote Gloebit CEO Christopher Colossi. "We are still receiving 500 error messages from some grids when attempting to call in to tell them to complete the remaining stuck transactions. We are continuing to work on these and will eventually forcibly complete or cancel them if necessary."
Read about the initial reports of the problem on AviTron grid here, the impact on other grids here, and how grid owners attempted to diagnose the problem here.
AviTron launches points system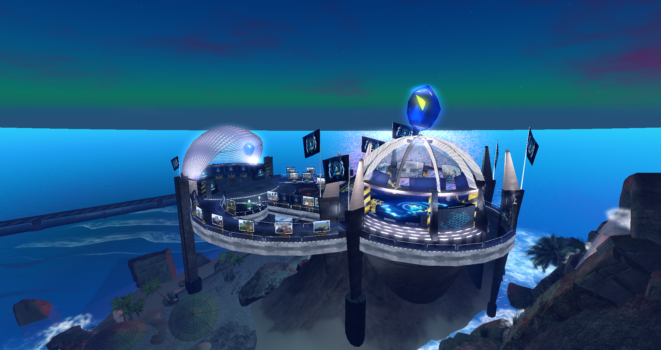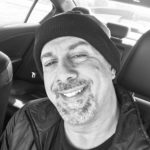 The AviTron grid has launched a point accumulation system to encourage users to interact in the grid. The system, which counts the number of hours a player is online in-world to award the points, is already active and is being used in the free land program.
Players can then win grid's in-world money, Tron, depending on the points they have in their grid account, said grid owner Alexsandro Pomposelli.
"This can be exchanged for prizes or even real money," he told Hypergrid Business. "This system will have a huge ads system that will work along side. Ultimate goal is volume generation and subsequently the grid earns $ from it."
Fire and Ice now supports Google Drive for saving and loading OARs
Region owners can now save and load OAR files to their regions directly from their website account. Every Fire And Ice customer now gets a shared folder on the grid's Google Drive, said Fire and Ice grid owner Sarah Payne.
"Region owners can upload OAR files to their shared folder and then from there apply an OAR to their region in the world," she told Hypergrid Business. "Similarly they can save an oar of their region to the same shared folder."
"We chose this route because it provides secure, private file space in a system familiar to many customers already," she added. "Google Drive is one of if not the most popular file sharing system available."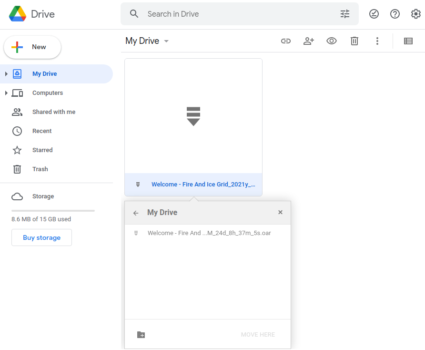 Avatars can also now make proposals on Fire and Ice grid, withdraw, accept, decline them silently, decline them with notification to the propose, and block them to prevent unwanted or multiple proposals from and to avatars when needed.
The grid has also effectively removed access to the old WiFi website due to security issues, she said. The page now redirects to the grid's home page. The grid intended to remove the page entirely but is forced to redirect to prevent users from getting the broken splash page error, and because most users will not be able to load grid managers on their own.
"Those sites are horrendously insecure and many browsers complain or refuse to show them without adding an exception to the browser security," she said. "Fire and Ice do not wish our users to be exposed to that."
Amnesia Island and club opens on Neverworld grid
Amnesia Island region opens this week on Neverworld Grid and the owners invite the public to the grand opening party from 11 a.m. Pacific Standard Time this Saturday, October 16. There will be cocktails, DJing , and music on the island.
The island provides breathtaking ocean views such as sunsets, right from the club where live shows will be streamed soon.
The hypergrid address is: hg.neverworldgrid.com:8002:Amnesia Island. 
My Protective Sanctuary gallery opens on OSgrid
My Protective Sanctuary, a gallery with exhibitions by curator and artist Asmita Duranjaya featuring 12 artists, opens at 1 p.m. Pacific Time this Sunday, October 17, at the InterstellaART Exhibitions region on OSgrid.
Duranjaya is a cyber-artist who has used digital and virtual tools to create art installations since she was 12. She started at Second Life where she got a LEA scholarship five times but due to changes in Second Life, which impacted her work, she moved to a sim landscape in OpenSim at InterstellART.
The opening will feature a Fracticularium, a fracticle performance featuring temporary hud-controlled shelter zones created from particles, accompanied by music.
The exhibition gallery, according to a post by Duranjaya, is as a place to feel physically and mentally protected especially at this time of COVID-19 crisis. It contain sanctuaries designed by the participating artists, and in which visitors can immerse. The artistic ideas vary from gardens, photo representation of inner states and memories, photo representations of life circumstances, to temple-like photo presentations. Visitors can also get gifts from participating authors. You can also review more photos  from the exhibitions on Duranjaya Facebook page here. 
After opening, the exhibition will be accessible for five months.
The artists with creations exhibiting at the gallery are Azi Az, Caro Fayray, Cherry Manga, Fayuko Amano, Kuveni Kalakaruwa, Moora McMillan, Mystic Moonlite, Shenn Tao, Sujeewa Kumari, Victoria Logan, and Symphony Viva.
The hypergrid address is: hg.osgrid.org:80:interstellART_exhibitions.
OpenSim grids and the Halloween season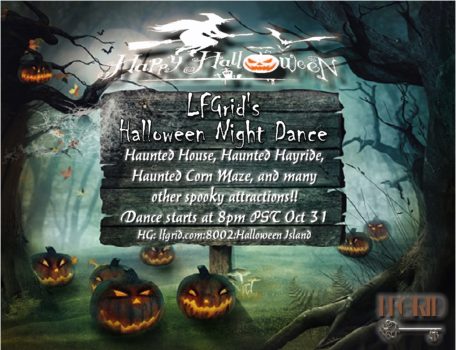 StoryLink Radio is hosting an entire month of Halloween-themed storytelling in-world and on the group's YouTube channel, and is still welcoming any merchant interested in claiming a space to display and sell their Halloween-themed wares in Kitely and Second Life.
The on-going live in-world story-telling happening in StoryLink's grid has 30 hours currently scheduled for programming and has support for intergrid chats among the audience, StoryLink Radio owner Shandon Loring told Hypergrid Business.
The StoryLink's Halloween Mall in Kitely already has 15 merchants selling and displaying their in-world items. Late Night Horror Stories, which started on October 14, will run until October 28 where two special horror stories will be told every night at the StoryLink's Drive-In theater from 9 p.m. Pacific Time. The Scary Stories Sleepover Event happens on October 21 with a special session involving 13 scary stories told around campfire in StoryLink's Kitely Octoberworld region.
The hypergrid address is grid.kitely.com:8002:octoberworld.  
The Bayou's region of the Phantom Rose grid is hosting two Halloween-themed adventure quests.
The hypergrid address is PhantomRose.Outworldz.net:8002.
The Tortuga Island region at the Virtual Dream grid, which is a new build by Ange Menges and Nani Ferguson, will be open starting on October 30 for 15 days for Halloween celebrations.  Aurora Georgetown in Twisted grid will be hosting a Scarecrow-making contest for Halloween in October.
The hypergrid address is virtualdream-grid.com:8002:VirtualDream Accueil.
In addition to these Halloween events, we have already posted a separate Halloween story roundup for all what grids are doing in readiness for the Halloween. If there is anything left out in the story or you have any additions, do not forget to reach me at [email protected] so I can cover and include it.
Littlefield to host Mischief Night Dance and annual Guy Fawkes Bonfire Dance
Littlefield will have the grid's Mischief Night Dance from 8 p.m. Pacific Time on October 30 at the Speakeasy Dance Club. It will feature dance, and a little mischief on Halloween eve.
The hypergrid address is lfgrid.com:8002:Speakeasy.
The Ruritania's annual Guy Fawkes Bonfire Dance happens from 2 p.m. Pacific Time on November 5 at the Ruritania region, with your host Xi Shi.
The hypergrid address is lfgrid.com:8002:Ruritania.
Littlefield grid will also host the annual Halloween Costume Party and Dance starting at 8 p.m. Pacific Time on October 30 at the Halloween Island. It will feature a hunted house, hayride, corn maze, and other events.
The hypergrid address is lfgrid.com:8002:Halloween Island.
Group seeks content contributions to help battle violence against women
The 2LEI, an event held annually in Second Life to honor November 25, the International Day for the Elimination of Violence Against Women, is still calling on OpenSim community to participate in helping the course. This year, 2LEI will run from November 5 to 27 and is dedicated to the recognition of rights not yet achieved.
To participate, contact Craft World founder Raffaele Macis, known in-world as Licu Rau, either on the Craft grid or by email at [email protected].
Craft is the first OpenSim grid to officially announce its participation, according to an announcement posted by organizer Rosanna Galvani. Galvani is the founder and owner of Craft World's Museo del Metaverso.
Autumn Fest on Alternate Metaverse grid
The AutumnFest Stage region of the Alternate Metaverse grid will continue to be open until November 2 for the autumn season as well as the Halloween celebrations. For the celebrations, the event is featuring Clan Escotia and other musicians and performers, and fashion shows.
The hypergrid address is alternatemetaverse.com:8002:Meow Fashion.
New grids
The following grids were added to our database this month: CopyKat, Dutch Life, GBG World, Ghost Area, Harz World, PixArtGrid, and The Simple Life.
Do you know of any other grids that are open to the public but that we don't have in our database? Email me at [email protected].
Top 40 grids by land area
The list below is a small subset of existing OpenSim grids. We are now tracking a total of 1,687 different publicly-accessible grids, 331 of which were active this month, and 274 of which published their statistics.
All region counts on this list are, whenever available, in terms of standard region equivalents. Active user counts include hypergrid visitors whenever possible.
Many school, company, or personal grids do not publish their numbers.
The raw data for this month's report is here. A list of all active grids is here. And here is a list of all the hypergrid-enabled grids and their hypergrid addresses, sorted by popularity. This is very useful if you are creating a hyperport.
You can see all the historical OpenSim statistics here, including polls and surveys, dating all the way back to 2009.
Below are the 40 largest grids by total land area, in terms of standard region equivalents.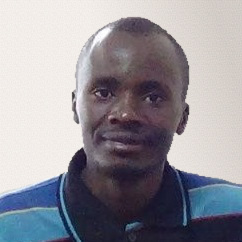 Latest posts by David Kariuki
(see all)