Travel agencies and tour operators are now using virtual reality technology to differentiate themselves from their competitors. Agents are showing potential guests immersive virtual experiences that help the viewers better understand where they could travel and stay, and what they can do at different destinations.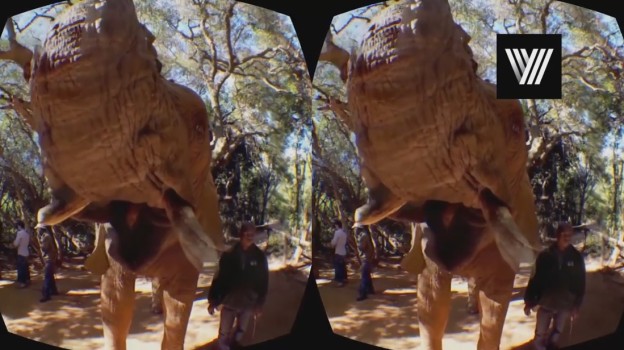 For hotels to take advantage of this growing trend, they must develop virtual reality experiences that can be accessed by travel agencies. These virtual experiences can include 360-degree video, panoramic photos as well as virtual reality applications that can be accessed via the Oculus Rift, Samsung Gear VR, Google Cardboard or other virtual reality devices.
Below are two real-life examples of how travel agents and tour operators are already using—and championing—virtual reality.
Thomas Cook
The push to include virtual reality as a tool for travel agents is being spearheaded by Thomas Cook. Last year, the company rolled out the "Try Before You Fly" campaign, which let would-be travelers explore destinations with virtual reality headsets.
The trial proved so successful that the company expanded the test to several locations throughout the United Kingdom, Belgium, and Germany.
The content was created by Thomas Cook to offer travel agents' clients branded samples of hotels, which could be viewed on the Samsung Gear VR headset.
This new marketing effort relies heavily on the role travel agents still play in many European countries. In countries such as Belgium and Germany, many travelers prefer to book excursions with brick-and-mortar travel agencies, compared to online. For these agencies, virtual reality represents a state-of-the-art selling technique, and the richer choices they offer their clients are proving to be an effective way to close deals.
Peter Frankhauser, the company's chief executive, said at a recent shareholders meeting that he believes the technology will eventually take off on a mass scale.
In addition, Frankhauser said that Thomas Cook's involvement in the virtual reality market will also be key in positioning it as a market leader in the future. "We believe that as (virtual reality) becomes more widespread, we will be well positioned to deliver 3D hotel and destination experiences via our website to customers in their homes," he said.
London-based virtual reality agency Visualize worked on the videos, which they recorded in twelve different locations around the world.
Ultimate Jet Vacations
Another proponent of virtual reality is Ultimate Jet Vacations, a boutique tour operator based in Miami, Florida. The luxury wholesaler, which connects hoteliers to travel agents, began utilizing virtual reality earlier this year.
Steven Kadoch, a managing partner at the company, said he immediately saw virtual reality's potential as a sales tool and "innovative way to present hotels to clients."
Kadoch said virtual reality is beneficial for both travel agents and hotels, as it's a way to help both improve their positioning and branding, as well as provide unique sales strategies at trade shows.
"We're constantly looking for tools and ideas that can help our travel partners sell themselves better," Kadoch said. "By using this technology, we have improved our relationship with several of our hotel partners by providing them with virtual reality tours of their properties."
Kadoch said potential guests are aware that hotels can make their property look very nice through heavily edited photos on their website, but sometimes make it a point to avoid showing certain aspects of the hotel. "When you create a virtual tour, you can't hide anything, it's all there for the client to see," Kadoch said, noting that this is a quality he believes consumers respond well to.
Ultimate Jet Vacations plans to build a booth in its office dedicated to virtual reality. According to Kadoch, virtual reality experiences are more effective when the viewer experiences it in a private setting.
One example of a virtual reality experience, a tour of the Embraer Phenom 300 jet can be seen online, both as a 360-degree tour that can be accessed via a standard browser, and as a virtual experience for the Oculus Rift.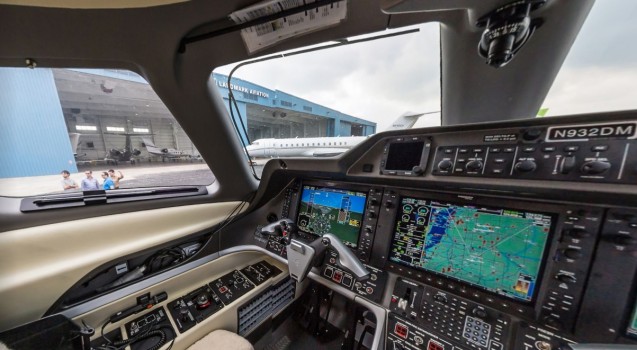 Ultimately, hoteliers are the ones who decide whether virtual reality is right fit for them. Nonetheless, Kadoch said the market clearly appears to be heading in a direction where virtual reality will become a standard marketing tool, and that things are moving quite rapidly. In his estimations, hotel brands will be better positioned to capitalize on this development by becoming early adopters, as opposed to playing catch up in the years to come.
Google Cardboard apps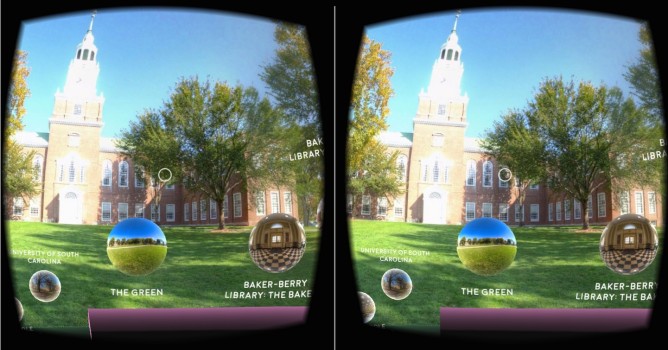 For those with Google Cardboard headsets, you can check out the virtual yours available on the YouVisit VR Android app and the YouVisit VR app for iOS devices.
Latest posts by Abi Mandelbaum
(see all)