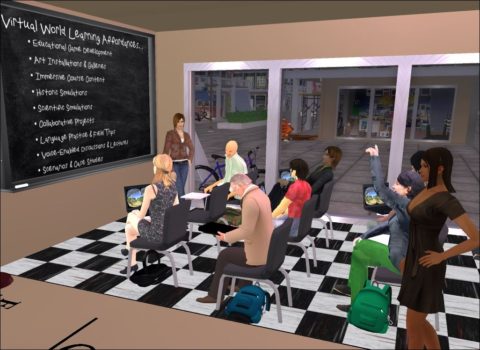 Educators are souring on virtual worlds, as evidenced by declining participation in online forums, in virtual conference attendances and education-related destinations on the Second Life grid.
For example, Second Life Educators, the forum for educational organizations and educational use of Second Life, shows a dramatic decline in the number of messages over the past decade.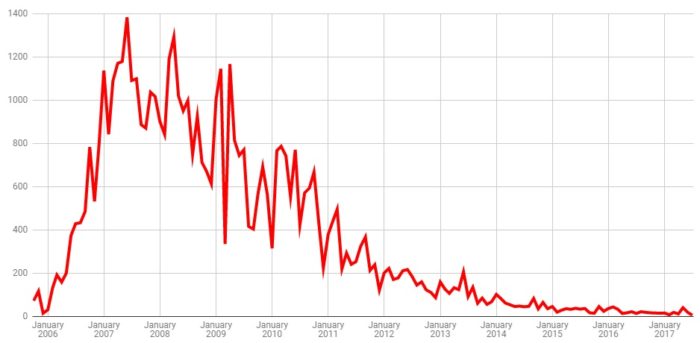 Another discussion group, the official Second Life Educators forum, has only had 214 posts since it launched in 2013.
There was also a decline in the number of attendees of the annual Virtual Worlds Best Practices in Education conference. This is the biggest annual event for Second Life educators, with attendance as high as 3,500 people in previous years.
This year, only 800 people attended the conference, which was titled "Legacy." Next year's conference, by the way, is titled "VRevolutions."
Watch "VWBPE 2017 Legacy Panel: A Look Back" below:
Second Life has made some mistakes when it comes to serving its education community, such as the mismanagement of the educators' discount.
But high prices weren't the only problem educators had with Second Life. Other issues, such as problems with usability, have not been addressed. Moving to OpenSim addressed the pricing issue for educators, while offering a greater degree of control over the environment and its users, but didn't solve the fundamental usability problem.
As a result, the use of virtual environments like Second Life seems to be in decline.
"Educators still using the environment appear to be those who are comfortable with the environment," said Kevin Feenan, the founder of the Rockcliffe University Consortium. "What you see now is more selective and targeted use by a smaller sub-set of the educational community."
Feenan said he would like to see more features to support collaboration and event management.
"There needs to be better crowd control tools available," he told Hypergrid Business.  "Better capabilities to share files, images, video, sounds, and links. Improved import and export capabilities including import and export of collaborative and group work projects."
The lack of mobile support is also a stumbling block.
""We need to create virtual world activities that rely on low-cost phones or computers," said Kurt Winklemann,  an associate professor in the Chemistry Department at Florida Tech. "This will allow more students, such as those in rural areas and low-income situations, to access the virtual worlds."
Meanwhile, the numbers of students who are experienced virtual reality is already dwarfing the entire user based of Second Life and OpenSim combined.
For example, more than 2 million students have gone on Google Expeditions, as a result of Google's push to get free virtual reality kits into the hands of educators around the world. The company started out with low-cost cardboard viewers, but has since added more durable plastic viewers as well.
A competing platform, Nearpod, has about 2 million students every month logging into the platform to access virtual reality content, according to CEO Guido Kovalskys.
Virtual reality is also attracting big-name content producers, including the Discovery channel, as well as many other studios, museums, and other organizations relevant to educators.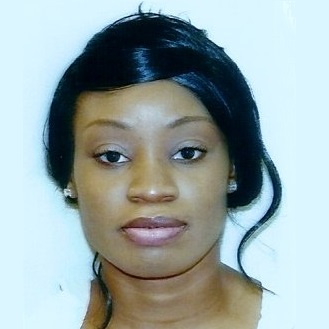 Latest posts by Nuela Ada
(see all)