Hypergrid Business saw a dramatic increase in pageviews in 2015, hitting 1.59 million — up almost three-fold from 565,553 in 2014. This was a record high for the publication.
The number of unique readers has also risen to a new record, nearing half a million, up from less than a quarter of a million in 2014.
Top stories of the year
The top ten most-visited pages this past year were mostly resources pages, such as the Active Grids page, the Where to Get Content for OpenSim page, and the 10 steps to a good press release page. People also continued to visit the 22 sites where you can buy Google Cardboard kits, even though it's been superseded by the Virtual reality headsets buying guide and the Mobile virtual reality headset comparison chart.
Some stories from previous years also continued to be popular, including 5 ways virtual reality will change education and 8 signs your business partner is out to get you.
The following is a list of the top ten most-read stories that were written in 2015:
The big trend this year is, of course, virtual reality. Five of the ten stories above were unrelated to OpenSim or Second Life. This has generated a handful of complaints from readers who were into OpenSim, but who were not interested in virtual reality.
But the reason I'm interested in OpenSim is exactly because of virtual reality — because I believe in a peer-to-peer, open source metaverse and OpenSim is currently the best platform we have to take us there. So I'll continue writing about it, and, in particular, writing about the intersection between OpenSim and virtual reality.
I also have an ulterior motive here — I'm hoping that some of the millions of people who are interested in virtual reality but who don't yet know about OpenSim will come here and learn about it.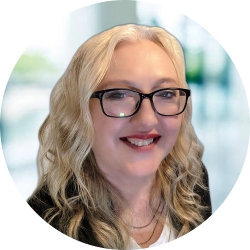 Latest posts by Maria Korolov
(see all)