The drama-plagued AviWorlds grid is back up under its previous ownership with a new domain name, and a new business model.
"This will not be a commercial grid and you can only enter by invitation or referral," grid owner and founder Alexsandro Pomposelli told Hypergrid Business. He is also known as Alex Ferraris in-world.
But the grid is hypergrid-enabled, he said, and people can teleport in via hypergrid to aviworlds.us:8002.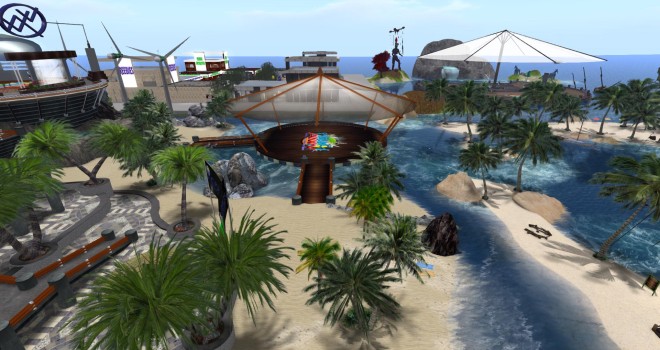 "I am going to focus now on creating a super freebie area where people from all the grids can come and get stuff for their grids," he said. "Having fun! Name of the game."
The grid is hosted on Pomposelli home-based server, an eight-core system with 32 gig and 100 MBPS of upload speed.
Business model roulette
AviWorlds has a history of dramatically changing its business models.
It's getting a little hard to keep track, but I'm going to say that this is the eighth incarnation of AviWorlds, which has a history of coming back from the dead.
And this is the sixth time, by my count, that the grid has turned on hypergrid connectivity. In the past, AviWorlds' hypergrid connectivity hasn't lasted long — even though, according to a recent OpenSim hosting survey, 81 percent of respondents said that the hypergrid was their favorite feature of OpenSim.
At the time, Pomposelli said that the important statistic wasn't the 81 percent who appreciated the hypergrid — but the 19 percent who didn't.
"Which is probably composed of shop owners," he told Hypergrid Business.
AviWorlds timeline
January 18, 2015:Â Mike Hart gives up on trying to run AviWorlds
January, 10 2015: AviWorlds now owned by Mike Hart, but Pomposelli changes mind about sale
December 2014: AviWorlds turns off hypergrid for fourth time
October 2014: Aviworlds merges with NextReality, also with SkyLife and QuickLife
September 2014: SkyLife's Josh Boam steps in to help AviWorlds with technology
August, 2014: AviWorlds relaunches, pledges to 'stay online forever'
July 2014: AviWorlds briefly experiments with Kitely hosting
June 22, 2014: AviWorlds reopens for the fifth time as 'private community'
June 14, 2014: New business model: free land and hypergrid
May 2014: AviWorlds down after DDOS attack, ends Zetamex hosting
March 2014:Â AviWorlds shuts off hypergrid for third time
December 2013: AviWorlds closes due to 'real life complications'
November 2013: AviWorlds closes 'for the last time'
July 2013: AviWorlds shuts down with no warning
April 2013: AviWorlds leaves Dreamland, tries self-hosting
November 2012: AviWorlds expands with free land campaign
May 2011:Â AvWorlds abandons high-price strategy
March 2011: AvWorlds launches with a 'high price' business model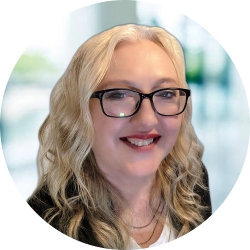 Latest posts by Maria Korolov
(see all)