I've written before about what an amazing service AOL did in getting people to go online for the first time. They spent more than $300 million on all those disks. They were at checkout counters. They came in the mail. They were in cereal boxes. They were everywhere.
As a result, people went online. Despite the fact that it was agonizingly slow. And you had to figure out how to connect and use a dial-up modem. Plus, the busy signals and the random disconnects.
People went online even though they were scared of it, and even though there wasn't much there yet. There was still a stigma associated with going online, and everyone was worried about getting addicted to it.
My single biggest criticism of Second Life has always been that they didn't do an AOL-style marketing campaign to get people into virtual worlds.
But we're finally getting that big marketing push, just not anything like how I expected.
Instead of one company doing this, it's many different companies. And the hardware they're distributing is made of cardboard.
Google Cardboard.
What is Google Cardboard?
When people talk about Google Cardboard they are talking about one of two things.
One is the actual little cardboard box that you put your cell phone in, like in the image below.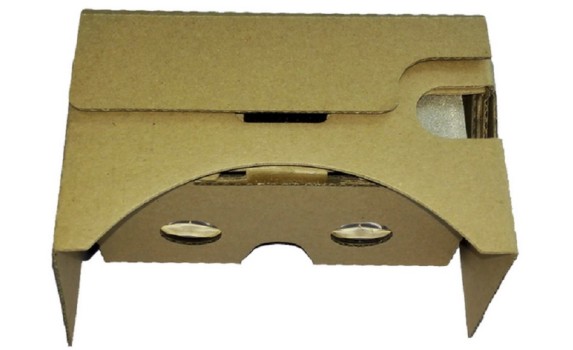 The other is the open source virtual reality application development platform created by Google that runs on iOS and Android devices.
If you have the headset, and a compatible phone, then you have access to the hundreds of virtual reality applications already in the iOS and Android app stores, as well as all the 360-degree videos on YouTube and in other video apps.
But if you have an app — say, showing off your new fashion line, or your hotel — then you need to make sure that your customers have those headsets so they can use your app.
And this is where the AOL parallels are kicking in.
Folks are giving away Google Cardboard headsets by the thousands.
Here are just a few examples:
Last December, Google announced that more than 500,000 Google Cardboard headsets had been shipped. By April of this year, the Google Cardboard app for Android racked up more than a million downloads.
AMD predicts that 6 million smartphone-based headsets will be in use next year, growing to 15 million in 2018 — significantly outstripping both PC-based headsets like the Oculus Rift and console-based ones like the Sony Morpheus.
Not too bad for a device that people first took for a joke. When it first came out, Time said: "Don't expect Cardboard to become a frontrunner in the race for VR supremacy."
There are quite significant differences between the Cardboard giveaways and the AOL ones, however,
Cardboard giveaways are decentralized
It's not just one company, like Google, giving these away, so that's a big difference from the AOL days.
And with bulk prices of around $1, they're literally cheap enough to give away in cereal boxes. Any marketer promoting a virtual reality app, experience or video can give away free Cardboards and get attention for their app. Even dull marketing videos become cool and buzz-worthy when translated into virtual reality.
Google Cardboard distribution is thus not limited to the cash reserves of any one company. Anybody can get in the game of giving away headsets to promote their own virtual reality videos, stores, trips — whatever it is that they want to promote.
Cardboard is an open platform
Both the specifications for the physical headsets and for the compatible software are open source. That means that anyone can create their own headsets, and their own applications, without having to pay anyone any money for the privilege.
Plus, companies making headsets, and making apps, have full control over those products. The only limitation they have at all is that they need to comply with app store guidelines in order to distribute their apps in those app stores. And Android app creators aren't limited to the official app stores, of course, and can distribute apps to customers directly.
By comparison, in the AOL days, companies had to be customers of AOL in order to get in on their platform.
As a result, companies fled to the World Wide Web as soon as they could, both to lower costs and to be able to put up whatever they wanted on their site.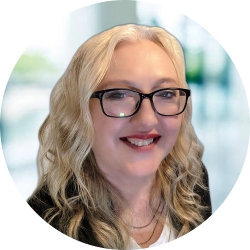 Latest posts by Maria Korolov
(see all)